As well as large outdoor screens broadcasting the coronation of King Charles III and the Queen Consort Camilla, a range of free entertainment will be delivered at the People's Park in Ballymena, Town Park in Larne, and Marine Gardens in Carrickfergus.
Councillor Cheryl Brownlee, chair of council's Coronation Working Group, said: "We are delighted to be providing the perfect opportunity for residents to come together to enjoy the coronation in our beautiful parks in Mid and East Antrim.
"We are encouraging members of the public to pack a picnic and deckchair, and come out to enjoy what promises to be a great day. Further details around timings and a breakdown of activities in each park will be available on council's website leading up to the event."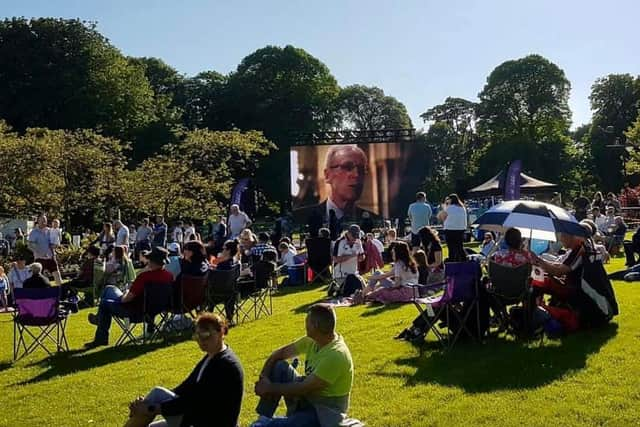 Other activities to mark the occasion will include lighting up of key buildings, planting of coronation-themed floral displays, rollout of commemorative coins and special colouring books, tree planting, jewellery-making workshops, certificates for newborns, exhibitions and talks.
Members of the public are also invited to take part in The Big Help Out on the bank holiday Monday, which will encourage people to try volunteering for themselves and join the work being undertaken to support their areas.
A coronation grant scheme for funding of up to £500 for local events is available too. These must take place during the weekend Friday, May 5 – Monday, May 8.