The show, produced by Banbridge Musical Society, opens on March 23 and Daniel is particularly excited about reprising his role as Joseph, a role he has played up to six times including the first time with Moyraverty Arts and Drama Society (MADS).
-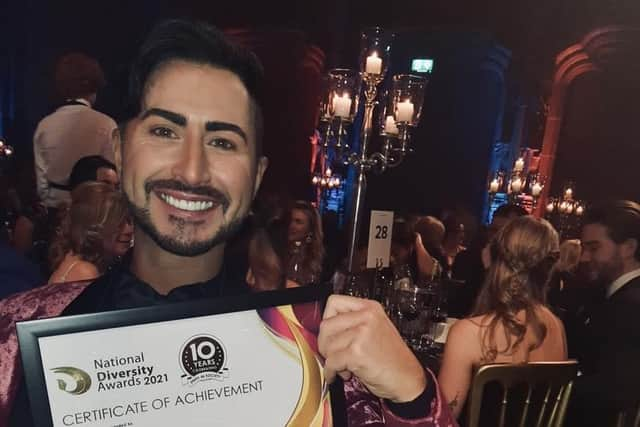 -
Daniel said: "Back in 2007 I auditioned for the BBC talent show 'Any Dream Will Do' where I worked closely with Andrew Lloyd Webber, Jason Donovan, John Barrowman and Graham Norton. Making the final 25 in the search for Joseph, out of over 20,000 hopefuls is definitely one of my greatest personal achievements outside of work.
"I will be 40 later this year and would never have believed I'd still be given the opportunity to play this iconic character again. This is my 2nd show with Banbridge Musical Society and I must say everyone is so lovely, the cast, choir, production team and crew are all amazing and I cannot wait for audiences to see the show.
"Around 80% of the tickets are already sold out," revealed Daniel who urged those who wish to go to get tickets at visitarmagh.com 'before it's too late'.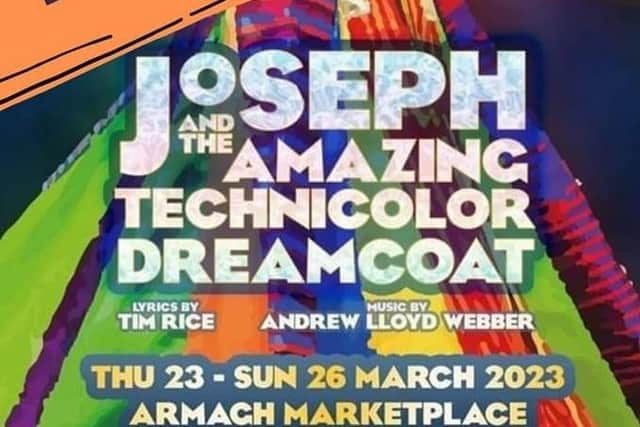 Aside from stage work Daniel is such a busy bee, and has worked in the media industry for almost 20 years. People will know him as the face of GNI Mag, NI's only LGBTQ+ publication, which he owns, runs and edits.
"It was never my plan to run a magazine. It is both challenging and rewarding due to the subject matter still being somewhat taboo in N.I though I have already seen so much change in perception from the people and business who are forward thinking and wanting to engage our community."
Last year he was a finalist for a National Diversity Awards for his work and previously he worked for Johnston Press for 10 years in the Newsletter, Portadown Times and Banbridge leader.
He is also a PT Supervisor at Jollyes pet store in Lurgan, does character work and live performances with BNL Productions and Peter Corry Productions which takes him all over the province, doing all types of weird and wonderful things.