May is the National Stroke Awareness month, and the Stroke team at Craigavon Hospital ran a series of awareness and fundraising events throughout May.
Organiser Hannah Thompson said: "The event went really well and was attended by five MLAs, the Chief Executive of the Southern HealthTrust Marie O'Kane, the CEO of Northern Ireland Chest Heart and Stroke and a few former patients.
-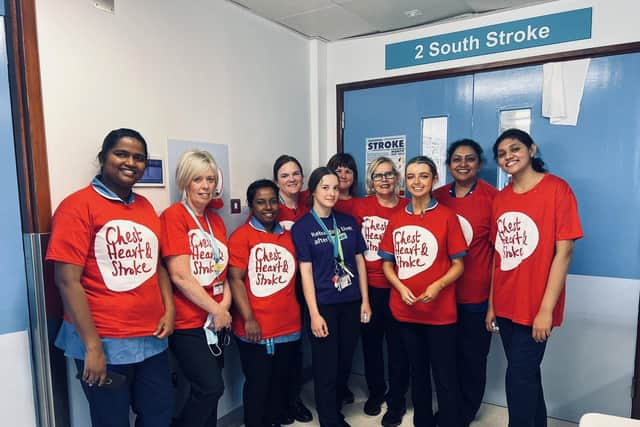 -
"The Northern Ireland Chest Heart and Stroke Association checked the blood pressures of more than 100 people during the five hours, an excellent number of checks!
"We raised £581.00 on the bun sale alone and have already surpassed our £2000 target after just one week of activities and awareness events!"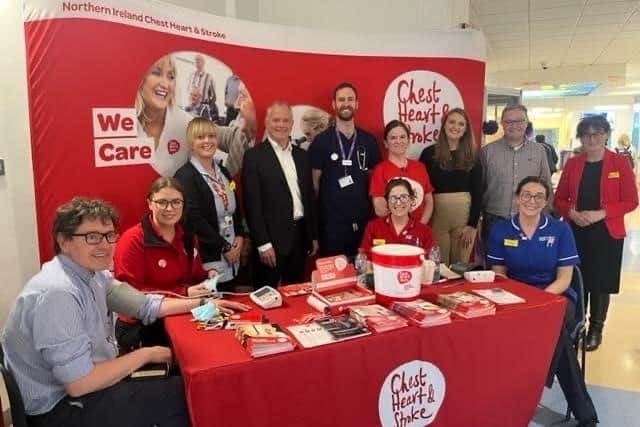 Hannah said: "2 South Stroke is an exceptionally hard working team that works tirelessly to deliver high quality, safe and person-centred care, to the many people who suffer from strokes and TIAs within Northern Ireland.
"As a team, we want to raise awareness of the FAST campaign, patient and carer journeys, the recovery process, rehabilitation services and the many charitable organisations that offer physical, emotional and financial support after a patient's discharge from the hospital setting," she said.
"Stroke care is constantly progressing and as such we want people to understand how important it is to be aware of the signs and symptoms of a stroke or TIA onset, how to respond and where to access care to best ensure the detrimental impact of suffering a stroke is minimised. Every minute a stroke goes untreated can lead to the death of 1.9 million brain cells.
Over May the team hosted information days on Tuesday 9th, 16th and 23rd of May in Craigavon Area Hospital 10.00-15.00 in conjunction with the Stroke Association, Northern Ireland Chest Heart and Stroke, Nutricia and Dysphagia Support Team.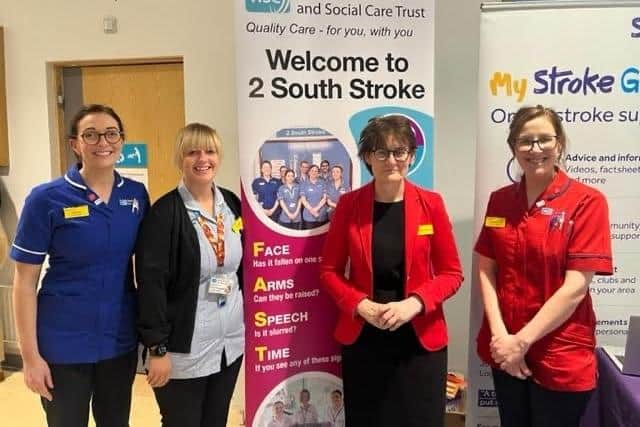 There will also be a number of fundraising events to included a Bun Sale and BP check, Tesco Collection, a Skydive and a Mourne Walk. There will also be a Quiz and curry night on 29th October (Stroke Awareness Day).
All money raised will be used to boost the care and services provided to patients and families suffering from a stroke receiving care in 2 South Stroke, and in aid of Northern Ireland Chest Heart and Stroke and Stroke Association. If you would like to donate, check out the JustGiving page here.