Musicians and dancers from across the county are arriving to take part in the County Fleadh and entertain guests. Lurgan is steeped in Irish Traditional music with regular sessions in pubs and clubs across the town.
-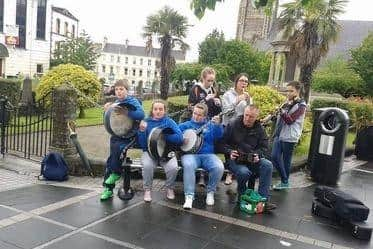 -
Fleadh sessions kicked off with a special Fior Ceili at St Anthony's Hall, Craigavon last Saturday and there was a good crowd at the Sets Ceili in the Parochial Hall in Magheralin on Sunday.
Comhaltas Clanbrassil Branch - Lurgan said: "Armagh Fleadh is underway in Lurgan. Lots of concerts and events. All events are now free and tickets are available from Clanbrassil, Icons Café and Danann Crafts. (Tickets are required for the Monday and Friday Concerts). We have a great session trail planned starting this weekend. Hope to see you all there. Everyone welcome. Tá Fáilte Romhat."
On Saturday May 20 in Lurgan Town Hall a family session will take place from 3pm to 6pm.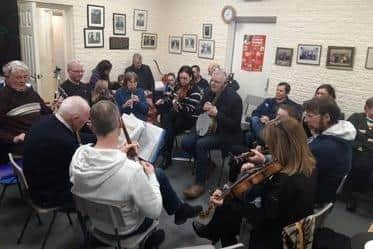 The Session Trail on Sunday will take in various venues across Lurgan and should be an interesting insight into the town. It includes Sunday May 21 in The Corner House from 5-9pm; Kanes, May 23 from 8pm til late; The Tunnel Bar, Portadown on May 25, 8pm til late and The Woodville Arms in Lurgan 9pm til late; Friday May 26, Clan Eireann Lurgan 9pm til late and Reids Bar Lurgan, 9.30pm til late; Saturday May 27, The Cellar Bar, 5 to 8pm; Reids Bar, 9pm til late and Bay Hall, Derrytrasna, 9pm til late; Sunday May 28 The Vintage Bar Lurgan 7pm til late and The Corner House, Derrymacash, 5-9pm; Monday May 29 McKeever's Bar 9pm til late.
Culture Night will be held on May 22 at Brownlow House from 7pm to 9pm. And a History of Songs and Places will be held on May 24 at St Ronan's College in Lurgan also from 7pm to 9pm. The Fleadh Concert will be held on May 26 in St Ronan's College from 7pm to 9pm. St Ronan's will also host the Competitions at the College on May 27 from 9.30am to 5pm. The Fleadh Mass will be held on May 28 and the venue has yet to be decided.
Also on May 28 will be the Singing Workshop in The Corner House in Derrymacash from 2pm to 4pm.