James Martin, star of Oscar-winning NI movie An Irish Goodbye, to be honoured by Ulster University
Belfast actor James Martin is among the latest number of inspiring and accomplished Northern Ireland people to be made honorary graduates of Ulster University.
Watch more of our videos on Shots!
and live on Freeview channel 276
Visit Shots! now
The star of Oscar-winning NI short film, An Irish Goodbye, is being recognised for his outstanding contribution to the arts.
James is the first person with Down's Syndrome to win an Oscar and Ulster University hosted him recently on the Belfast campus during President Joe Biden's visit, during which he received a special mention from the President who said he was going to "brag to his daughter about meeting James".
Receiving news of his Honorary Doctorate, James said: "I will be delighted to receive this Honorary Doctorate from Ulster University in recognition of my contribution to An Irish Goodbye. We had a great team working on the movie which told a universal story that people really connected with and enjoyed watching. The impact it has had on people with learning difficulties has been very positive."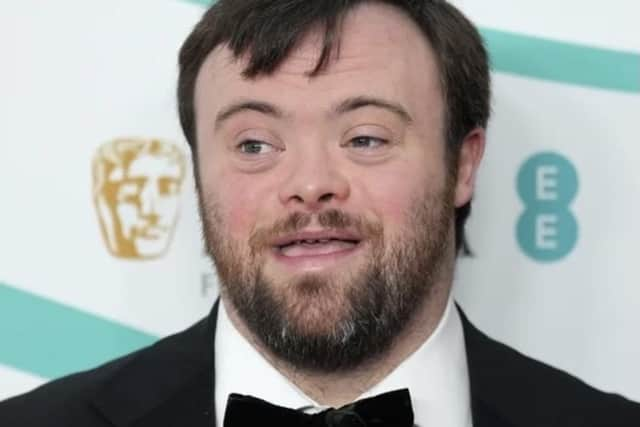 James is one of 11 key figures to receive honorary doctorates from Ulster Univeristy this summer, for their outstanding contributions to the arts, sport, broadcasting, peacebuilding and community work, business, health and social work.
Also from the arts, Ulster University is recognising poet Michael Longley for outstanding achievement in the field of creative writing, as well as a public figure and champion for the arts. Michael is one of Northern Ireland's foremost contemporary poets and most recently won the Feltrinelli International Prize for Poetry and is a Freeman of the City of Belfast.
BBC Radio 3 broadcaster Sean Rafferty will receive an Honorary Doctorate for services to the arts, music and broadcasting. For over 20 years, Sean has been the regular presenter of the national station's signature programme, In Tune. He is well known locally as a leading BBC Northern Ireland TV and radio presenter in the 1980s and 90s and he fronted the first chat show on BBC Radio Ulster, entitled Rafferty. Sean is actively involved in a wide range of voluntary work in support of arts and community sectors and is a long-time champion of young and emerging artists.
From the world of sport, two leading figures will be bestowed with honorary doctorates. Firstly, for his outstanding dedication in the pursuit of excellence and improvement in sport, Northern Irish gymnast Rhys McClenaghan will be conferred as an honorary graduate. Rhys competes internationally for both Northern Ireland and Ireland and is the 2022 world champion on pommel horse, the first Irish artistic gymnast ever to win world championship gold. He is a two-time European champion and a Commonwealth Games champion on the same apparatus.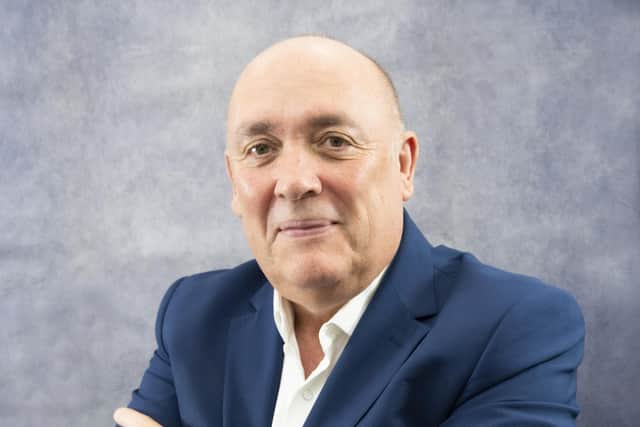 Sara Booth MBE, the Head of Competitions within the FIFA Women's Football Division, who has shown outstanding leadership in women's football will also be honoured. Since joining FIFA in January 2018, Sara has introduced the first ever four-year women's international match calendar for 2020-2023, and oversaw the introduction of the FIFA Play-Off Tournament at the 2023 edition of the FIFA Women's World Cup in Australia and New Zealand.
Sara also enjoyed a playing career of 22 years, and as Northern Ireland captain and international football player amassed 32 caps. At club level, Sara won the Premier League 12 times, and played in the UEFA Women's Champions League six times.
As we mark 25 years since the signing of the Belfast Good Friday Agreement, the University is recognising Lyn Moffett for her outstanding contribution to Northern Ireland in terms of peacebuilding and conflict resolution. Lyn has worked in the field of conflict resolution and community cohesion for over 30 years and currently chairs two highly respected organisations - the Junction in Derry~Londonderry and Community Dialogue.
Recognised for women's community work and tacking gender inequality over the last 30 years, Anne McVicker, Director at the Womens Resource and Development Agency will be honoured. Anne has acquired a wealth of experience in delivering community development, skills building, strategic planning and peacebuilding activities within the women's sector.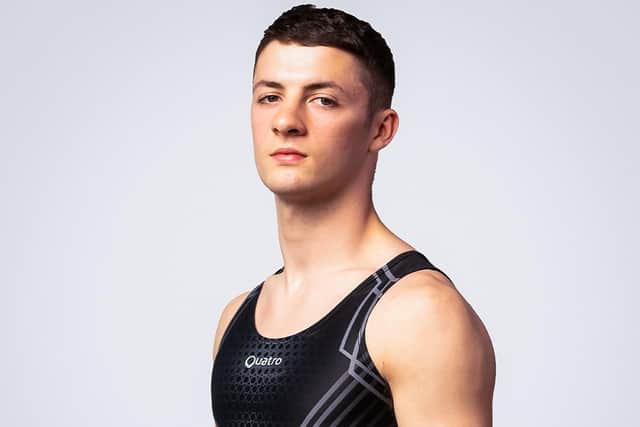 From industry, Kieran Kennedy MBE is being recognised for his outstanding efforts in building economic diversity in the Northwest, together with an exceptional contribution to the wider Covid effort across Northern Ireland. Kieran has over 40 years' experience in the textile manufacturing and social enterprise sectors in key positions, most notably as managing director of O'Neill's Irish International Sports Company Limited, before retiring in December 2021.
For outstanding service to industry, Lisa Brankin, an Ulster University alumna and Ford's current managing director of the UK and Ireland, is being conferred as an honorary graduate. Lisa graduated from Ulster University in 1990 and joined Ford as part of a graduate recruitment programme. She now sits on the Board of Ford of Britain and Henry Ford and Son in Ireland.
From the health and social care sphere, for her outstanding contribution to social work, in particular in support of those leaving care, Ulster alumna Deirdre Coyle is being recognised. Deirdre's work includes strategic development, service improvement and performance management in relation to care placement services, looked-after children, separated asylum seeking children, care leavers and young homeless.
Ulster University will also be recognising Thailand-based Dr James (Mitch) Ryan, for showing leadership in addressing health needs in a very challenging environment. Mitch currently works for the Earth Mission Asia project to use medical and technical education to empower the Karen people – an ethnic group in Burma, for a lifetime of service and community contribution, especially to remote areas. The project's five-year Physician Associate training program currently has 20 graduates working full-time in remote areas. The practical arm of the training program has grown to provide the main medical and surgical care for tens of thousands of people in Burma.
Congratulating this year's cohort, Ulster University Vice-Chancellor, Professor Paul Bartholomew said: "Graduation is a time for celebration within the University community and we are excited for our graduates to move into the world of employment and put their new qualifications to use.
"At Ulster University, we work to develop well-rounded, skilled and experienced graduates, and as part of this, we also identify and celebrate positive role models for our graduates to aspire to. These honourees are individuals making a genuine difference in their local or global community in various fields such as arts, sport, peacebuilding and community work, business, health, and social work.
"As Northern Ireland marks 25 years since the signing of the Belfast Good Friday Agreement, it is right that we both reflect on where we've come from, and the direction we are heading in. We are recognising those who have made and continue to make significant contributions to our society, and Ulster University is delighted to celebrate this cohort of exceptional role models who demonstrate leadership, perseverance, integrity, innovative thinking, determination, talent, and creativity, and they inspire us all."
The honorary doctorates will be conferred during summer graduations which take place from Thursday, June 29 until Friday, July 7, across all three campuses. They follow the bestowing of a special honorary doctorate upon Speaker Emerita of the US House of Representatives, Nancy Pelosi, who was honored in March in recognition of the remarkable contribution made to her country and her unwavering support for peacemaking.