Rev David Turtle, who has served at Seymour Street Methodist since 2019, was nominated to the prestigious position at the Methodist Church Conference last June and will be officially installed next month on June 8.
Originally from a farming family in Stewartstown, Co Tyrone, Rev Turtle gave his life to God at the age of 15 but despite his Christian commitment he never imagined he would enter the ministry and was happy to continue the family's dairy farming tradition.
"I grew up in a farming family and studied agriculture at Queens," explained Rev Turtle.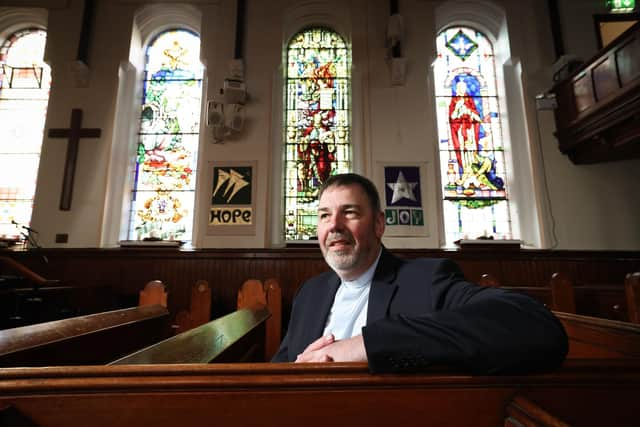 "I went to work on the dairy farm with my father for 12 years but then I felt a calling to do something beyond that.
"I really loved farming and it wasn't that I got to the stage I didn't like it anymore. I just sensed it was something I had to let go."
Rev Turtle was an only son so when he decided to go into the church and step away from the farm, his family made the difficult decision to sell their dairy herd in 2002.
"It was difficult because I am the only boy so we ended up selling the dairy herd," explained Rev Turtle. "It was the end of the herd but my family have been very supportive but equally it was a hard thing for them. They were very gracious and supportive the whole way through."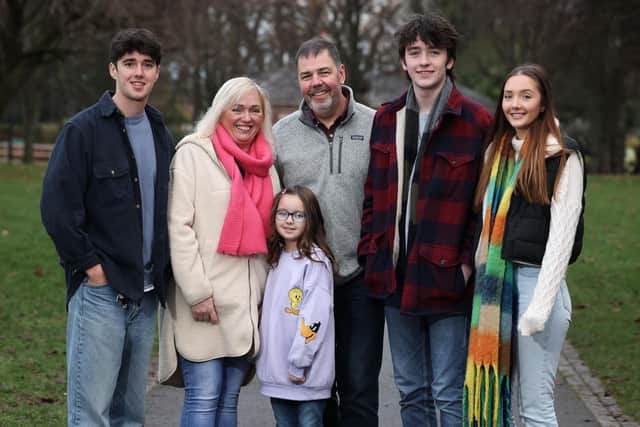 Rev Turtle studied at Edgehill College in Belfast and served as a Lay Preacher in Aughnacloy before taking up his first station in 2007 at Ballynahinch Methodist Church.
Rev Turtle and his family, wife Pamela, and children Stephen, Sam, and Amy, moved to Lisburn in 2012 when he became the minister at Trinity Methodist Church. Their fourth child Ellie was born in 2015. Rev Turtle then took up the position of Minister at the city's Seymour Street Methodist in 2019.
This was a difficult time for the church as just seven months after taking up his post, the Covid-19 pandemic hit, changing church life for everyone."It was a difficult season," continued Rev Turtle. "We had far more people watching online than we would have joining us in person. Coming out of covid we made the decision to have two morning services in the church because we didn't have a huge capacity for social distancing.
"We have a contemporary service at 10am and a more traditional service at 11.30am. The contemporary service really encouraged families back and we have had a number of new families join us since then.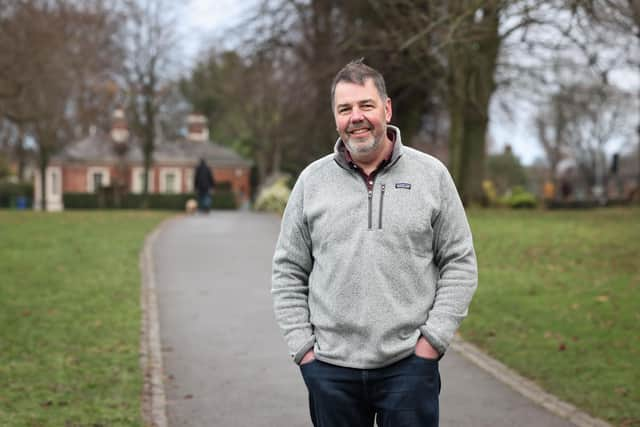 "However there has been an impact from covid. We have had some folks who haven't returned. I think there's some folks of the older generation who have health concerns who might be wary. People's lifestyles have changed. I think it reflects something that has been happening in society."
Each year three ministers are nominated as prospective President and their names are put before the Methodist Church Conference, which is made up of 50% ministers and 50% lay representatives.
Rev Turtle was shocked when his name was put forward and was even more shocked when he was elected to the role, spending the last year as President Designate.
"It was certainly a surprise," he admitted. "I am a rather reluctant President and it has been a journey. It is a huge honour and privilege but it is also a big responsibility."
When he is installed as the President of the Methodist Church in Ireland next month, Rev Turtle intends to visit as many churches across the island as he can, giving support and reassurance after what has been a very difficult number of years for everyone.
"My theme for the year will be inspired by the words of Jesus in Matthew 11 'Take my yoke upon you'", Rev Turtle continued.
"The vision statement for the Methodist Church as a whole is that we should become wholehearted followers of Jesus for the transformation of the world. Last year we had a particular emphasis on 'wholeheartedness' and this year we will be picking up on growing as 'followers of Jesus'."
As well as travelling across Ireland to offer support and guidance to local churches, Rev Turtle, will be the Methodist representative on the Church Leaders Group. and in July Rev Turtle, his wife Pamela and youngest daughter Ellie will be visiting Namibia and South Africa to find out more about mission work and the Methodist Church there.
"I am looking forward to that." he continued. "I have been to Uganda a number of times but I have never been to Namibia. We will be visiting churches and projects that are supported by our mission organisations."
Looking forward to his term in office, Rev Turtle said: "It will be a busy year. We have four children, three of them are now adults and our youngest Ellie is eight years old. That will limit the extent to which my wife Pamela can travel with me every Sunday. It will certainly be a challenging enough year.
"It has been a really difficult number of years and a lot of folks are feeling discouraged and weary so I want to try to draw alongside as many people as I can and encourage them in what they are doing."
Find out more about the work of the Methodist Church in Ireland and follow Rev Turtle during his year as President online at https://irishmethodist.org/.