A report presented to councillors behind closed doors at last month's meeting of the council said that Mossley Mill Civic Centre in Newtownabbey is to be known as Mossley Mill Civic, Cultural and Heritage Centre.
Minutes of the meeting indicated the site and services, including a tourist information facility, will be developed at an undisclosed cost to "become a higher profile visitor attraction for the borough and wider area".
This spring, a campaign is planned by the local authority to target domestic visitors and those from the Republic of Ireland, assisted by £20k funding from Tourism NI.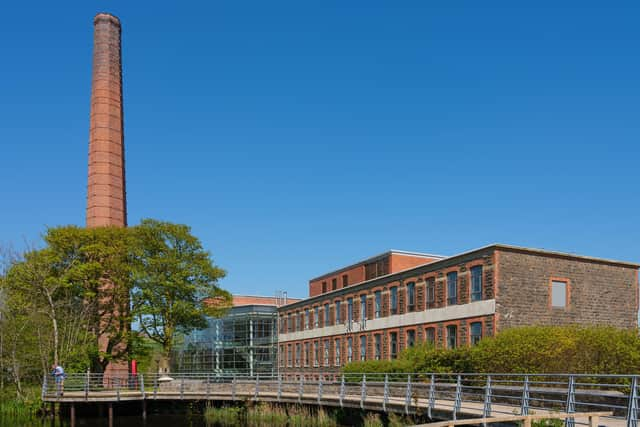 Plans to extend the entrance to Mossley Mill will see a new glazed extension with a "living roof". External dining facilities on two levels have been proposed to create a new gallery and exhibition space, additional hospitality venues, including a function and conference hall with dedicated kitchen facilities, a tourist information facility and "much improved" registration and customer services facilities.
Business cases are being prepared for a hydroelectric heating scheme with the cost estimated at £250,000 and solar panels. It is expected a hydroelectric turbine would generate three per cent of electricity required for the site.
The council's Energy Management Action Plan highlights a need to improve energy efficiency and to reduce the use of fossil fuels in buildings. Mossley Mill is one of the top five consumers of energy in the council estate with its bill rising from £200,630 between April and January in 2021/22 to £441,819 for the same period in 2022/23.
Michelle Weir, Local Democracy Reporter