According to minutes of last month's Operations Committee, the energy bill for these main buildings has increased from £977,257, from April until January in 2021/22, to £2,132,744, for the same period in 2022/23.
The highest was Antrim Forum's which cost £541,744. The Valley Leisure Centre's bill was £508,183. Mossley Mill's came to £441,819. Sixmile Leisure Centre in Ballyclare received a bill for £409,644 and Antrim Civic Centre's cost £231,354.
The report stated these buildings are the "top five consumers of energy and therefore those with the biggest environmental and financial impact". In 2021/22, the five buildings accounted for 67.5 per cent of the council's entire energy consumption and were responsible for 70.4 per cent of the entire CO2 emissions output from council premises.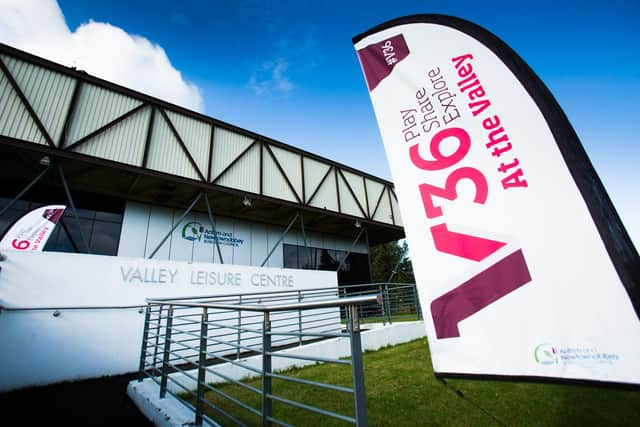 Councillors have been told a key aspect of the Energy Management Action Plan 2022-2025 is the "need to improve the performance of existing buildings in terms of energy efficiency and to reduce the use of fossil fuels as an energy source". Energy and water audits are being carried out.
At Antrim Forum, consultants are working with NIE to "maximise the efficiency of the recently installed Combined Heat and Power (CHP) unit to further reduce energy consumption and emissions and generate energy which can be used on site".
Proposals have been made for the replacement of car park lighting to LED bulbs which is expected to halve energy consumption at the site, resulting in potential savings of over £2,000 per annum.
Lighting Upgrade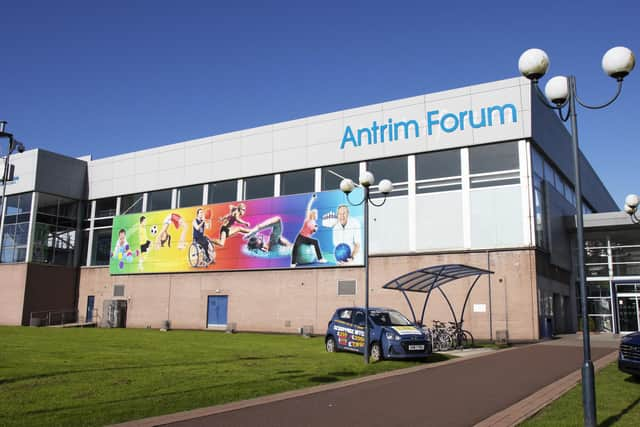 At the Valley Leisure Centre, a biomass boiler facility is to be installed. which is expected to reduce gas consumption by a quarter and result in a saving of £50k. A lighting upgrade has commenced in the car park and main halls.
Feasibility studies have been completed for solar panels for the rooftop of Mossley Mill, in Newtownabbey, at a £75k cost. Sixmile Leisure Centre will see improved under floor heating. Future improvements include a hall lighting and car park lighting upgrade to LED.
Feasibility studies for the installation of a rooftop solar array are taking place at Antrim Civic Centre.
Elsewhere, a review of heating has been completed at Muckamore, Neillsbrook and Stiles Community Centres.
Michelle Weir, Local Democracy Reporter