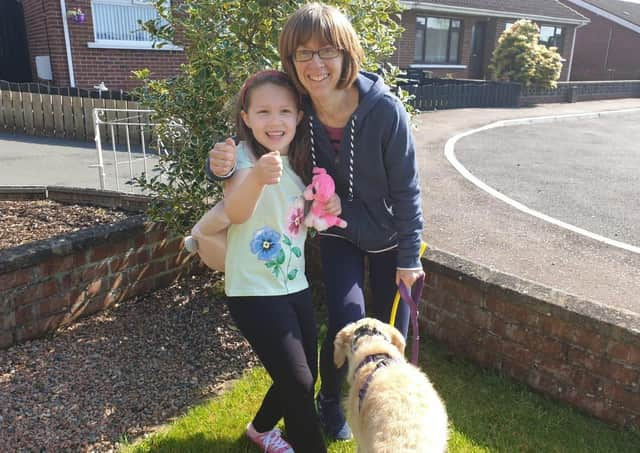 Rachel, who is the Children, Youth and Family Worker at St Patrick's in Drumbeg was encouraged to join the challenge by a friend.
"I realised I was turning into a bit of a 'grumpy mummy' trying to juggle work and home schooling and thought this challenge would be great way to spend some quality time with Beth plus support a great cause," said Rachel.
The mother-daughter duo are running, scooting or cycling 5km every day in May.
"As a family we have long supported Tearfund," Rachel continued. "I have spent time in various developing countries and know that however tough we are finding lockdown, people in many other places are having it much worse. As a family, we believe we are to put our faith in Jesus into action. A mum in Malawi has the same fears for her children during this pandemic as mums in Northern Ireland, but she doesn't have the resources we have to ensure her children can wash hands regularly and practice social distancing. If we can help her to protect her children, then we should."
Tearfund's NI Acting Director, Gemma Brown, said: "We are very concerned about some of the poorest countries, where life is already difficult and there is little infrastructure to deal with coronavirus. We are so grateful to Rachel, Beth and others like them around Northern Ireland who are fundraising or donating to our appeal. The generosity of the NI public is enabling us to carry out life-giving work."
To support Rachel and Beth's running challenge, visit their Justgiving page at https://www.justgiving.com/fundraising/pascuspage.