Marian Kelso, acting heritage officer, at the Victoria Road museum, explained: "In the exhibition, Roddensvale School's senior pupils present new drawings and paintings made during art sessions with artist/teacher Kim Montgomery.
"The pupils' work is a celebration of creativity. Their sources of inspiration range from local and global landmarks to animals."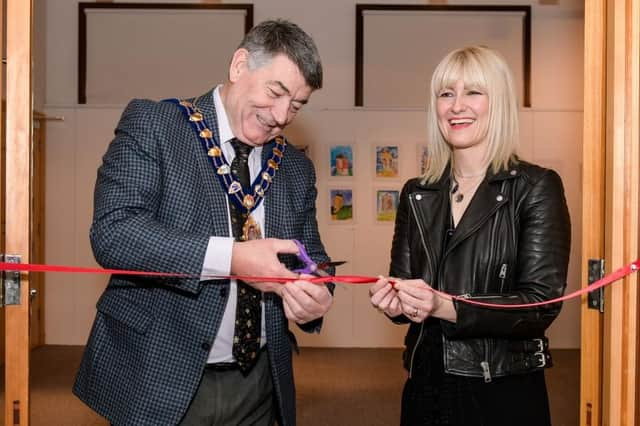 These artworks are available for purchase with proceeds going towards school funds.
Mr Williams said he was delighted to attend the opening of the exhibition and encouraged members of the public to come along and see it at Larne Museum and Arts Centre.
The exhibition is open until Friday, January 2. Opening hours: Monday – Friday, 10am - 4pm.