The Headless Soldier: Carrickfergus mezzo soprano Sarah Richmond to feature in new show at The Lyric
Carrickfergus mezzo soprano Sarah Richmond is to feature in a new show at The Lyric theatre this week.
Watch more of our videos on Shots! 
and live on Freeview channel 276
Visit Shots! now
The Headless Soldier: An Opera Triptych will run from Thursday, November 9 until Saturday, November 11 at 7:30pm in the Belfast venue.
The latest collaboration between the award-winning Belfast Ensemble and Outburst Queer Arts Festival, the show is directed by Conor Mitchell, who co-wrote the piece with Mark Ravenhill.
Set against the backdrop of a faraway war, The Headless Soldier looks beneath the perfect lives of Helen, her husband Thomas and their haunted son, Zachary – revealing a hidden, much closer conflict.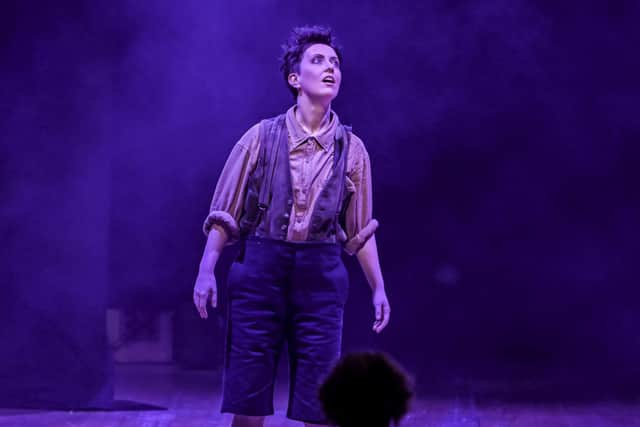 The triptych of short operas is performed in one night, blending multi-media with live performance, international soloists and chamber orchestra.
Sarah plays Helen, with Christopher Cull as The Headless Soldier, Ed Lyon as Thomas, and Shea McDonnell as Zachary.
Tickets for The Headless Solder can be purchased on The Lyric's website.
A single mum from Carrick, Sarah trained on English National Opera's 'Opera Works' programme, the National Opera Studio Short Course and at the RNCM as a Drapers de Turckheim Scholar.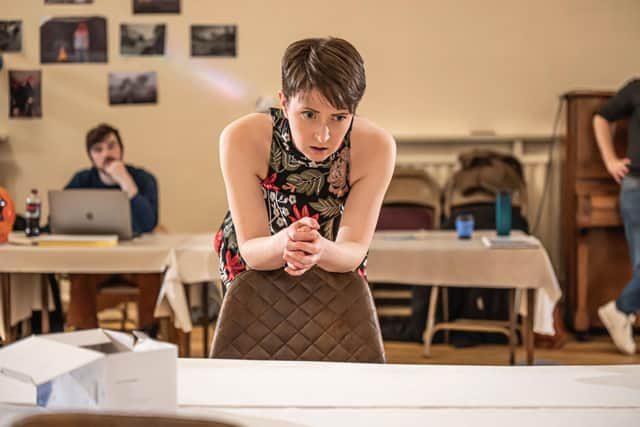 Successful on the international singing competition scene, she won the 2021 Toronto Mozart Vocal Competition and the 2022 New York NYIOP ANON Competition, and was a finalist at the 2022 Montserrat Caballé Competition in Teatro Real.
Identifying Helen as one of the most "nuanced" roles she has played to date, Sarah said: "Given that I've played over 50 characters, that's saying something. My character is married with a young son. She's Jewish, resentful of the trauma passed on from her father and his father. She is a hateful person, desperate for solution, but refuses to work on herself at the same time. Supressing her issues, she presents herself to the world wanting them to see her, and her life, as perfect."
The rehearsal process for the show, meanwhile, she found "challenging and emotional": "We explore inner conflict and the outer conflict of war, the fear and misery that creates. The text, a play by Mark Ravehill, is rich and layered. It provides many ways for lines to be played, and be perceived. It's been tough, draining, but it's important that art reflects life. I go home from rehearsals and hug my son a little longer than normal."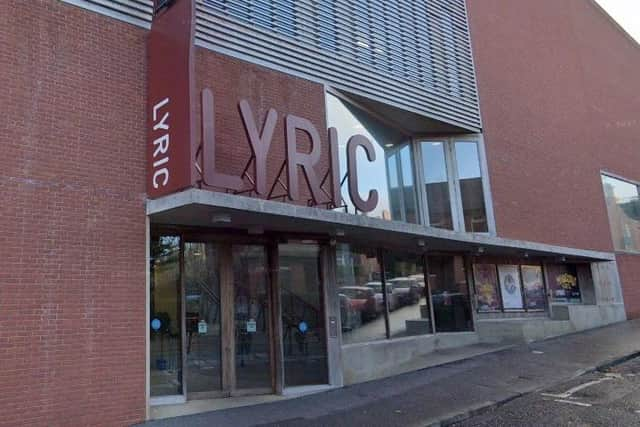 Praising her fellow cast and crew, Sarah added: "I am so grateful for every Belfast Ensemble project I've been part of (The Musician, MASS, Pirates of Penzance). Conor Mitchell is an astonishing human. He is artistic director, composed the music, and is also the director. Pushing boundaries, not shying away from difficult material, marrying up multimedia with traditional opera singers. He is a genius, and Northern Ireland is so lucky to have him.
"Tenor Ed Lyon plays my husband Thomas. He's brought a wealth of experience to the production. It's been a joy learning from him, and sharing in his positivity. Christopher Cull plays The Headless Soldier, whom we meet in the third opera. We both read Music at Queen's University Belfast. It's a pleasure to see a local singer take on such a demanding role, and creating a huge, powerful character. Conductor Tom Deering has taken the notes off the page and brought this show to life.
"I am so proud to be part of this thought provoking, new opera."