Tribute to Terry McIlroy 'beloved stalwart' of Whitehead Golf Club and devoted family man
Long-standing Whitehead Golf Club member Terry McIlroy has been remembered for upholding the game's standards in his own unique fashion and for being a devoted family man.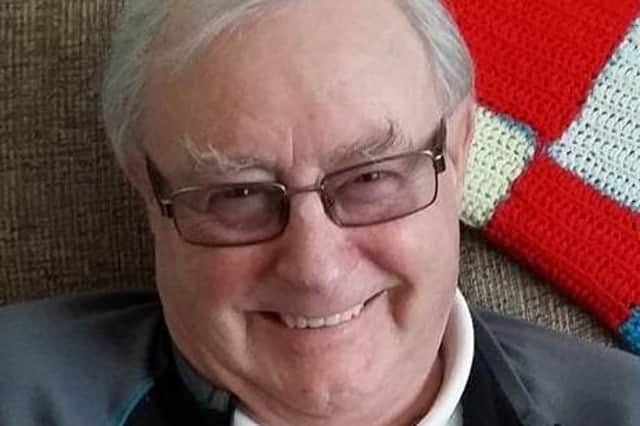 Terry, who died on May 31 at the age of 78, served in a number of roles during his association with the McCrae's Brae club.
In a statement, Whitehead Golf Club said: "It is with heavy hearts that we announce the passing of Terry McIlroy, a beloved stalwart of Whitehead Golf Club who touched the lives of all who came in contact with him. He was a remarkable man, known for his warm heart, infectious laughter, and unwavering kindness.
"He approached life with an optimism that inspired everyone fortunate enough to cross his path. He had a unique ability to make others feel valued and respected, always lending a listening ear or offering guidance when needed.
"He joined Whitehead Golf Club over 30 years ago, quickly establishing a rapport with all the members he came in contact with. He became Match and Handicap convenor in 1994 and governed in a strict but fair manner.
"There are many who will testify that when you took a complaint to Terry re handicapping you came away with your tail between your legs but with a smile put on your face by the sympathetic way Terry treated you."
As well as being Match and Handicap Convenor, Terry also had stint as Juvenile Convenor. "In this role he nurtured, encouraged and guided many young golfers to achieve the highest standards possible.
"Terry helped out in the Pro shop and when you walked in you were always greeted with that cheeky smile and with the question: 'How are you and how is your family?
"He was always considerate and although golf was a big part in his life it took second fiddle to his family."
Practice Green
The tribute noted Terry had passed on his enthusiasm for golf to grandson Charlie, who having taken it up at an early age "would be seen playing with his granddad around the practice green to the sun went down".
A Funeral Times notice said Terry was: "Beloved husband of 54 years to Barbara. Devoted Dad of Julie and Laura. Proud Papa of Charlie, Molly, Sebastian, Primrose and born sleeping Daisy. Father-in-law of Declan and Matt. Caring brother of Eugene, Elish, Maureen, Joe and the late Tony."
The club statement went on to say Terry's presence will be deeply missed by all but his spirit will forever live on through the memories shared by those who had the privilege of knowing him.
"Rest in peace, dear Terry. You have left an indelible mark on all our lives, and your spirit will continue to guide us. You will be deeply missed but never forgotten."
A service to celebrate the life of Terry McIlroy was held in Mulhollands Funeral Directors, Carrickfergus, on Monday (June 5) followed by committal in Islandmagee Cemetery.
Donations, in lieu of flowers, if desired, were invited to NICHS 21 Dublin Road, Belfast BT2 7HB, or via Terry's Much Loved tribute page by visiting www.mulhollandsfuneraldirectors.com