Speaking after her election as Group Leader, Councillor Amanda Grehan said: "I want to thank every single person who trusted us with their vote on Thursday. They recognised the strong progressive politics championed by Alliance. Our clear leadership and hard work on the ground have delivered increased votes and seats.
"I also want to say a special thank you to the Alliance Party members and supporters across Lisburn & Castlereagh, particularly those who have been actively involved in every aspect of the campaign. This is your success.
"Across Northern Ireland Alliance did amazingly well and we increased our share of first preference votes by 1.8% compared to 2019, resulting in the number of seats increasing from 53 to 67.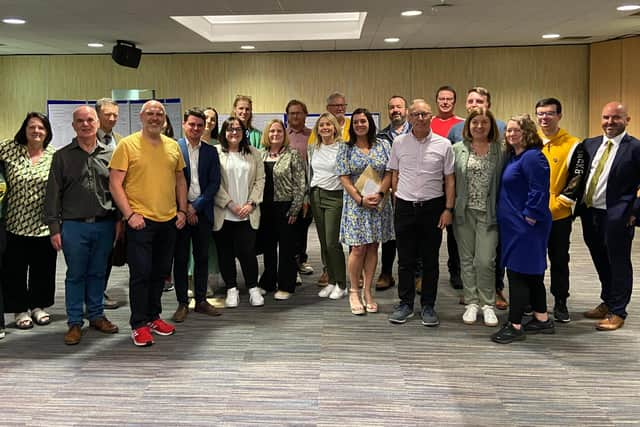 "In Lisburn and Castlereagh our performance was even better, as our vote share increased by 4.9% resulting in our seats increasing from 9 to 13. We are now the second biggest party on council after 16,064 people gave us their first preference votes.
"Six of those elected were sitting councillors, bringing great experience to a new mandate. The other seven first time councillors bring a wide range of abilities, which I know will make them great Alliance representatives.
"One sad aspect for us was Stephen Martin not being returned to council. His abilities and unique skills will be missed.
"We start the new council mandate as a strengthened team, full of ideas and eager to get on with the work delivering for everyone."