Causeway Coast and Glens committee gives thumbs up to 45 community festival funding applications
A total of 45 out of 46 applications to Causeway Coast and Glens Borough Council's Community Festivals Fund (CFF) 2023-2024 have taken a step forward.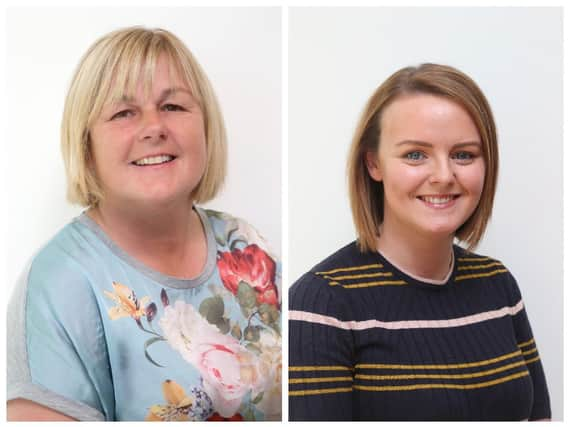 The council's Leisure and Development Committee has approved funding awards for 45 projects, as recommended by the fund's assessment panel.
Successful projects include the Heart of the Glens Festival, Cushendun Big Arts Weekend, Lunasa Festival, Swell Portrush and the Portrush Community Red Sails Festival.
Coleraine PUP Councillor Russell Watton said that "45 [successful applications] out of 46 is excellent".
Detailed feedback will be provided to the unsuccessful applicant, Health Kidz CIC, to explain the reasons for ineligibility.
The CFF was established by the Department for Communities (DfC), with the council receiving an annual contribution from the DfC which it is required to match. This year the total funding requirement is £62,650 and the council is to provide £34,050.
However, this year's DfC contribution is yet to be confirmed. As such, councillors approved the funding awards "subject to confirmation" of the DfC contribution.
A report submitted to the committee says: "In order for a decision to be made in principle, the assumption is made that the DfC funding award to council will be at the same rate as 2022-23."
If confirmation of funding has not been received by April 1, letters of offer will be issued to the applicants whose festivals are due to take place in April and May.
The recommendations were proposed for approval by Glens SDLP Councillor Margaret-Anne McKillop and seconded by Benbradagh Sinn Fein Councillor Kathleen McGurk.
Regarding the DfC funding, a council officer said: "We're in this situation every year. Their [the DfC]'s confirmation always comes in late. There was only one year where we didn't get confirmation of funding and it was the year of Covid and they used the money for other things.
"We have had similar experience in previous years where we have gone ahead and issued letters of offer in the same way that's being proposed here while we await confirmation from DfC. So it always comes late. It's never received on time."
The 46 applications to the CFF represent a 28 per cent increase on last year. An assessment panel of council officers assessed the applications received against the criteria as stated in the guidance notes for the programme.
Applicants were required to attain a score of at least 65 per cent to be recommended for funding, in line with the council's Grant Funding Policy.