Causeway TUV councillor slams BBC's axing of Irish League Show
A Causeway Coast and Glens TUV councillor has hit out at the BBC for axing the Irish League Show.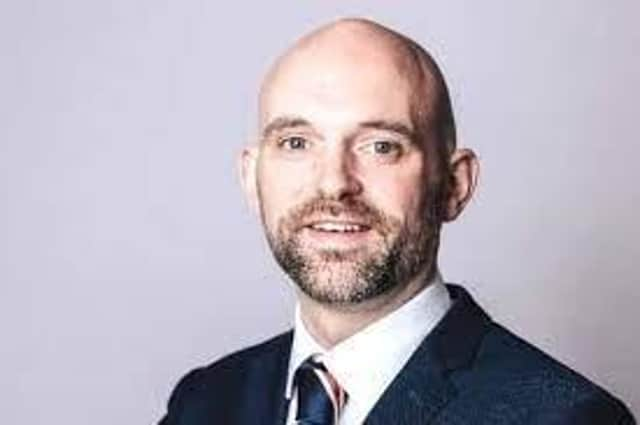 Expressing his disappointment, Cllr Allister Kyle said: "As an avid Irish league fan I always enjoyed watching our local presenters comment on the highlights of the local game throughout the province. Year on year this coverage has been cut from a Final Score programme showing the goals at 5.30pm on the Saturday night and an in-depth analysis on the Monday evening to a late night programme held on BBC2. We now find that the BBC have axed the programme completely.
"Engagement with the Irish League has been growing year on year with spectators and interest rising through the hard work of the clubs themselves and new initiatives organised by NIFL, the League's governing body. Which would make one think that the BBC as a publicly funded broadcaster would be increasing their coverage of the brand that is Northern Irish football.
"The interest in the Irish League extends outside of Northern Ireland. Many fans live elsewhere within the UK for various reasons such as work or studying etc. The Irish League show was their main connection with their team back home. The Irish league show was along with some games shown on Sky had extended the promotion of the great produce in which we have here in Northern Ireland.
"Irish League football has, throughout the years galvanised people from different backgrounds and communities in our country. An ex-Irish League star and local BBC sports pundit has often claimed that sport and particularly Irish League football did more to build bridges throughout the Troubles than any thing else. This can be seen from the wide array of backgrounds that go out every weekend only interested in playing their game or supporting their team.
"What makes the BBC decision to cut this broadcast all the more bizarre is that they just recently managed to find the funds to run live broadcasts at the two all Ireland semi finals which only showed one county out of the four that can actually pay the licence fee.
"It certainly seems that there has been an ongoing agenda by the BBC to divert funding from as many different areas as possible towards GAA."