The DUP's Alison Bennington has topped the poll in Glengormley Urban with 1,432 first preference votes.
Eamonn McLaughlin (Sinn Fein) has also been deemed elected to the Glengormley Urban DEA on the first count with 1,280 votes.
Paula Bradley (DUP) has been deemed elected after stage two.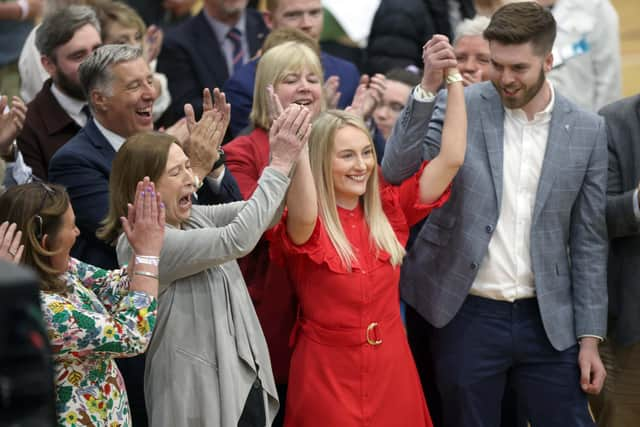 In Ballyclare, Jeannie Archibald-Brown (DUP) has been elected after stage one of the count with 1,655 first preference votes. Her party colleague Helen Magill has been elected after stage two of the count.
In Antrim DEA, Lucille O'Hagan (Sinn Féin) with 1,270 and Neil Kelly (Alliance) with 1,091 votes have been deemed elected after the first stage.
In Dunsilly, Henry Cushinan (Sinn Fein) was elected after the first count with 1,390 votes. His party colleague Annie O'Lone was deemed elected after the second stage with a total of 1,312 votes.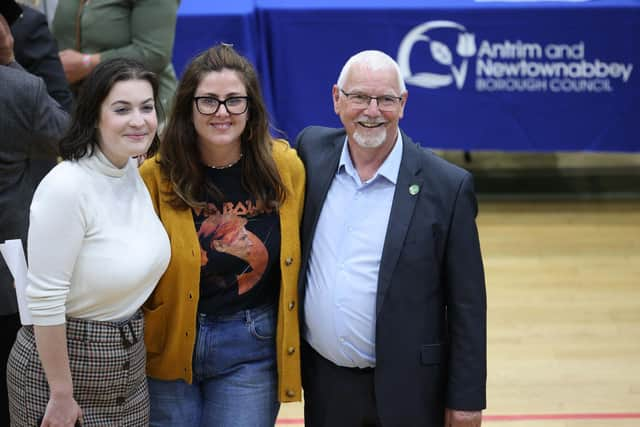 Linda Clarke (DUP) was deemed elected after stage six.