Voters went to the polls on Thursday (May 18) to elect a total of 40 councillors across the borough's seven district electoral areas (DEA).
One of the newcomers is Helen Magill, who was elected in Ballyclare as the DUP remained the largest party on the local authority with 13 seats. However, it is one fewer than the 14 they secured in 2019, with Victor Robinson losing the seat he had been co-opted to in the Macedon DEA to the Independent, Stafford Ward.
Sinn Fein saw the biggest advances with their seats increasing from five to nine. Maighréad Ní Chonghaile secured a seat for the party in the Airport DEA at the expense of the SDLP's Thomas Burns.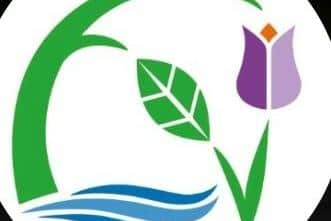 Eamonn McLaughlin gained a third seat in the Glengormley Urban DEA for the party, alongside returning Sinn Fein colleagues Rosie Kinnear and Michael Goodman, again at the expense of the SDLP, whose long-serving representative Noreen McClelland lost out after more than 20 years on the legacy Newtownabbey Borough Council and then Antrim and Newtownabbey Council.
In the Dunsilly DEA, Annie O'Lone was elected alongside party stalwart Henry Cushinan, with the SDLP's Ryan Wilson missing out on re-election.
Lucille O'Hagan also won a seat for Sinn Fein in the Antrim DEA, with the UUP's Jim Montgomery losing out.
The Alliance Party went into the election with seven seats across the borough and gained an additional one in the Ballyclare DEA at the expense of the UUP. Lewis Boyle, the Alliance Party's first electoral success in the town since the formation of Antrim and Newtownabbey Borough Council, is Northern Ireland's youngest elected representative at the age of 18.
The UUP's number of seats fell from nine to seven with Norrie Ramsay losing the seat he had been co-opted to following Danny Kinahan's appointment as the Northern Ireland Veterans` Commissioner in 2020, in Ballyclare.
Stewart Wilson secured a seat for the party in Dunsilly following the retirement of Roderick Swann and Stephen Cosgrove held a seat in Three Mile Water after the resignation of long-serving councillor Fraser Agnew.
The SDLP's decline across the province was evident in Antrim and Newtownabbey as the party secured only one seat through Roisin Lynch in Antrim, having won four in 2019.
The number of Independent representatives doubled on the council, with Michael Stewart successfully defending his seat in Ballyclare and Stafford Ward gaining a seat in Macedon.
The council's annual meeting will take place on Tuesday, May 30.
The nine new faces are: Maighréad Ní Chonghaile (Sinn Fein), Lucille O'Hagan (Sinn Féin), Lewis Boyle (Alliance), Helen Magill (DUP), Annie O'Lone (Sinn Féin), Stewart Wilson (UUP),Eamonn McLaughlin (Sinn Féin), Stafford Ward (Independent) and Stephen Cosgrove (UUP).
Full results across Antrim and Newtownabbey
Anne Marie Logue (Sinn Féin)
Maighréad Ní Chonghaile (Sinn Féin)
Lucille O'Hagan (Sinn Féin)
Michael Stewart (Independent)
Henry Cushinan (Sinn Fein)
Eamonn McLaughlin (Sinn Féin)
Julian McGrath (Alliance)
Rosie Kinnear (Sinn Fein)
Michael Goodman (Sinn Fein)
Taylor McGrann (Sinn Fein)
Stafford Ward (Independent)