New car park charge signage appears 'despite huge backlash' in Carrickfergus
The planned introduction of parking charges at one of the last remaining free car parks in Carrickfergus town centre has been branded "a stealth tax on ratepayers".
Watch more of our videos on Shots! 
and live on Freeview channel 276
Visit Shots! now
In a post on social media, East Antrim Ulster Unionist MLA John Stewart blasted the proposal by Mid and East Antrim Borough Council.
Mr Stewart said: "Signs have appeared at Carrickfergus Harbour car park from Mid and East Antrim Council announcing notice of the planned introduction of car-parking charges. Despite the huge public backlash and 100% opposition from businesses and tourism, the council seem wedded to this short-sighted and ill-conceived plan."
He claimed: "This is nothing less than a stealth tax on the ratepayers of Carrickfergus who already pay more than enough. It will also have a huge negative impact on local businesses and tourists coming to the town.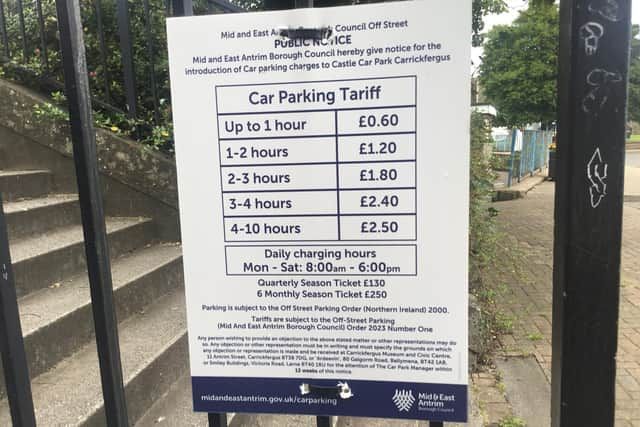 "Despite the 'on-going' public consultation, it appears the council are committed to this plan regardless of what comes back. I find that unacceptable and I will continue to challenge the decision."
It was agreed at a council meeting to commence a 12-week consultation process, but according to council minutes, however, the decision had "already been taken by council during the rates setting process".
The public consultation is open until the end of November. The MLA said he is seeking an assurance that no charges will be introduced until then at the earliest.
Online Petition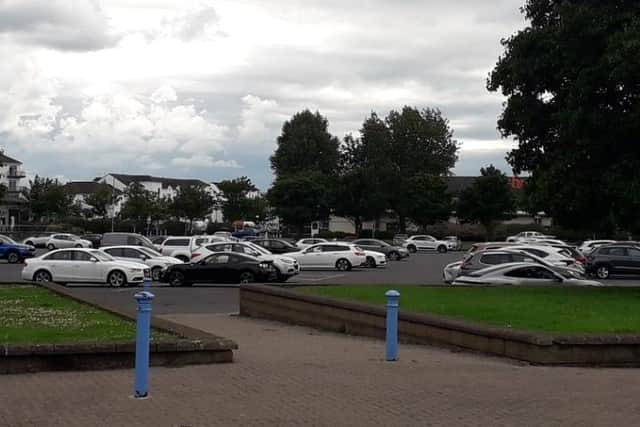 Meanwhile. an online petition opposing the introduction of any car parking charges at Carrickfergus Castle Car Park has attracted 3,201 signatures after Carrickfergus and Knockagh councillors united in opposition.
A joint statement says: "Mid and East Antrim Borough Council have announced their intention to introduce parking charges to Castle Car Park in Carrickfergus.
"All ten Carrickfergus councillors are absolutely against the introduction of any charges to this car park which is used by local people working and shopping in our town centre as well as those visiting the town.
"We feel that placing additional costs on working families especially during the current cost of living crisis is nothing short of scandalous as well as the potential damage to our front-line tourism product. We want to assure our constituents that we are united on this issue and will be fighting it at every available opportunity."
Mr Stewart has encouraged as many objections to the proposal as possible.
Charges are also to be introduced at three council-run car parks in Ballymena – two at Mount Street and another at Broughshane Street. It was also agreed to introduce an all-day parking ticket for workers at a cost of £2.50 and a six-monthly fee of £250 with consideration to be given for a quarterly charge at a number of council-owned car parks in the borough.
The council says this would "particularly benefit those availing of the facilities for working in the town centre".
One of those who has voiced opposition online is hotelier Kirsty Fallis, of Dobbins Inn, who commented: "As a business owner in the town, over the years I have seen changes come and go, charges put into place over time and a reduction in footfall on all the town centre streets."
A council spokesperson said previously: "Charges are being introduced to help offset the pressures council faced in keeping rates to as low as level as possible."
Michelle Weir, Local Democracy Reporter