If your home is in need of a transformation, you could be in luck as Stacey Solomon and her team of experts are looking for families to take part in the new series of Sort Your Life out.
Through a life changing declutter and supersize spring clean, the BBC series aims to bring joy back into participant's homes.
Stacey and her team of experts help families let go of things they no longer need and they'll even create hidden storage solutions to help keep things in order going forward. The life changing show is currently advertising for families to take part in the new series.
The application description on BBC's Shows and Tours website states: "Imagine if the entire contents of your house were laid out before you, so you could decide what to keep, and what to lose. Stacey and her expert team of organising fanatics can help you let go of the things you don't need and streamline what you do.
"Whether you have a new baby on the way, want to run a business from home, find it hard to let go of sentimental items or just want to create calm in the chaos, we'd love to hear from you."
Stacey, who has presented the show since 2021, said: "There's always that one room or cupboard I can't face sorting out at home, but once I've done it there's nothing more satisfying. One cupboard at a time, we'll be helping families declutter their homes and get organised in a way that works for them.
"I'll be sharing my ultimate tidying and upcycling tips, from Lazy Susans to tension rods, there'll be lots of great ideas to give viewers the confidence to finally tackle that cupboard!"
But how can you apply for Sort Your Life Out and how old do you have to be to take part? Here's everything you need to know.
How to apply for Sort Your Life Out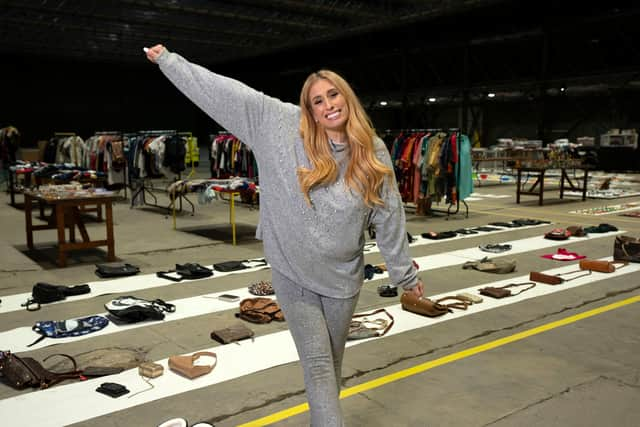 If you'd like your home to be completely transformed by Stacey and her expert team, you can apply to take part in the show now. Simply fill in an application form on the BBC website.
Application rules for Sort Your Life Out
All applicants must be 18 or over to take part in Sort Your Life Out with Stacey Solomon. There is still plenty of time to apply for the show as applications close on April 28, 2023.