WhatsApp Guinness scam: What you need to know about fake beer giveaway doing the rounds ahead of Father's Day
WhatsApp have been issued a warning over a 'Guinness' scam that has surfaced ahead of Father's Day - here's what you need to know about the fake giveaway.
Watch more of our videos on Shots! 
and live on Freeview channel 276
Visit Shots! now
WhatsApp users are being warned of a fake Guinness giveaway which is circulating ahead of Father's Day. The scam, which has been highlighted by the consumer group Which?, sees users sent a message message offering the chance to "win one of 750 Guinness mini fridges" in celebration of Father's Day.
The scam also says that this fridge will be "full of beer". The message usually comes through WhatsApp and includes a link to a fake website which the reader is encouraged to click in order toenter the fake Guinness giveaway.
The text in the message reads: "Uncover the hidden prize in Guinness Father's Day giveaway" alongside a picture of a fridge full of cans of the black stuff. Unfortunately, if you click the link you will be taken to a shady website which has been designed to look like the real deal complete with Guinness branding.
Which? found as part of their investigation into the scam that the website was registered in Iceland. It will tell you that you need to take a quiz to win the mini fridge and says encourages you to take this quiz quickly as there's "limited prices available".
Which? notes that this is a "classic tactic" used by scammers to rush potential victims. The fake site also showed a number of exactly how many mini fridges were left to be "won".
Question one, of four questions in the quiz, asks users "Do you know Guinness?" - and the two options were yes and no. It is not known what the other three questions for the quiz were.
Once you have completed the quiz, victims will then be asked for their payment details which is to cover the "delivery" of the fridge. Which? warns that you will be handing your important information over to the scammers if you fill out these details.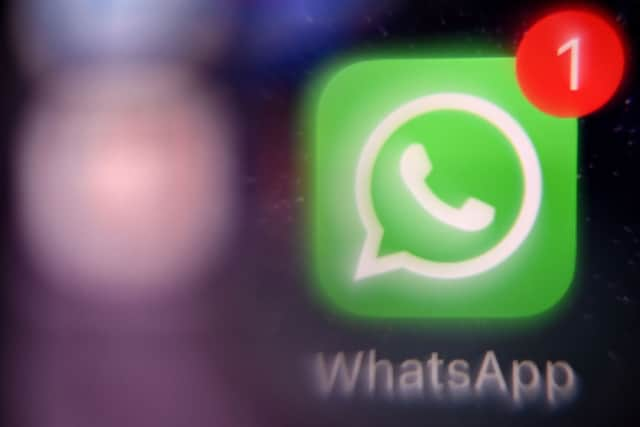 Conceringly, the fake Guinness site also asks victims to share the "competition" with their WhatsApp contacts. The scam can therefore spread quickly and others may be fooled into "entering" as it has come from a person they trust.
Guinness has not released an official statement regarding the scam. But a spokesperson for Diageo, the parent company of the iconic Irish stout brand, told the Irish Daily Mirror that they are "aware of the situation."
"This is not a Guinness competition and appears to be a scam," they added. "We are advising anyone who has received the message to not open the link or give any personal information, and delete it immediately."