The NIWFA season, sponsored by Electric Ireland, is due to kick off on Sunday, April 23 when four afternoon matches will take place across Northern Ireland, from Draperstown to Belfast. League matches will continue until the end of August.
This year's structure sees seven main leagues, with a new Division 6 to accommodate eight new clubs. There will also be a new Development League running from the end of May, to give experience to six further new teams who are not quite ready for a full competitive season.
Commenting on the return to play, Valerie Heron, NIWFA Chair, said: "We're delighted to be able to launch the 2023 season following a record number of new club applications.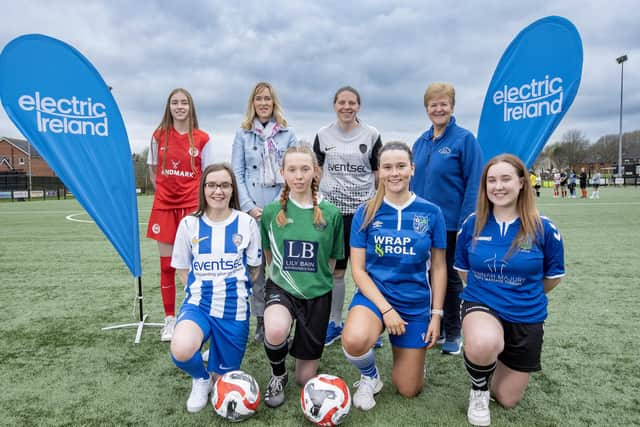 "With continued support from Electric Ireland and, of course, growing interest in the game helped significantly by the success of the Northern Ireland Senior Ladies and their
participation in the Women's Euro Finals, it's great to include thirteen new clubs in our season. We are especially pleased to see many players from our leagues now representing NI at underage level."
There will be seven NIWFA divisional cup competitions this season, as well as an overall NIWFA PwC Super Cup competition. The Electric Ireland Women's Challenge Cup, CAFA Cup and Mid Ulster Cup will all be taking place this year, providing more opportunities than ever for girls and women to play competitive football.
Commenting on the launch of the competitions Anne Smyth, Sponsorship Specialist at Electric Ireland, said: "It is so rewarding that football at grassroots level is continuing to
attract a growing cohort of women who are enjoying the sport for a range of reasons.
"Women are playing for the love of the game, playing for exercise, and playing of course, to win! The NIWFA season is the embodiment of what the Game Changers' movement is all about, raising the profile of the game and providing the opportunity for girls and women of all levels of skill to take part. I'd like to wish all of the women a great season ahead."