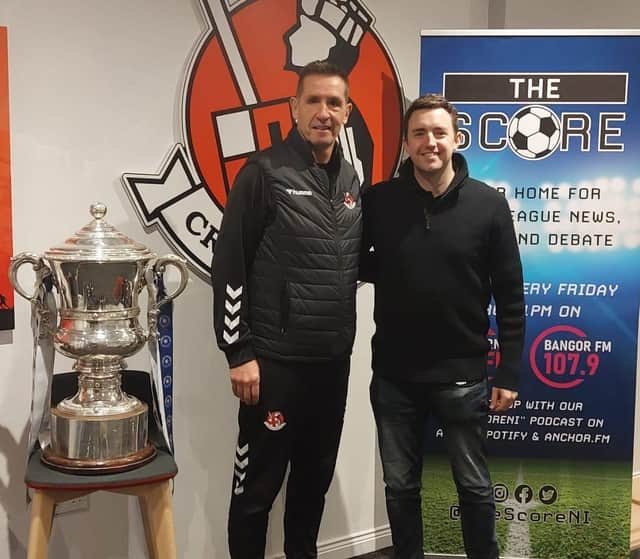 The Score, produced at South Eastern Regional College (SERC) is a show dedicated to the Northern Ireland football scene, bringing fans closer to the key figures in the local game with in-depth interviews each week.
Presenter and producer of the programme, Michael Clarke, said he is delighted with the show's success.
"The radio show celebrated its 10th anniversary this year and these stats back the decision we took a few years ago to turn it from a general sports programme into a Northern Irish football show," Michael said.
"I am very grateful to the players, clubs and officials who support us each and every week by coming on as guests and to all of our listeners.
"This is very much a team effort and a typical Northern Ireland story of an underdog punching above its weight."
The Score is broadcast every Friday at 1pm on Lisburn's 98FM, Bangor FM and FM105 in Downpatrick.
You can follow the show across all streaming services and @thescoreni on social media.
South Eastern Regional College provides high quality and innovative services to almost 33,000 learners utilising their 1,000 experienced staff and specialist facilities. Services include Further and Higher Education courses, apprenticeships, professional development training, community education, online learning, tailored training for businesses, support for SMEs, Technology Transfer and IT solutions.