One of the most colourful dates in the racing calendar, this partnership gives BoyleSports exclusive naming rights to two celebrated races at the Summer Festival.
'The BoyleSports Ulster Derby (Premier Handicap)' and 'The BoyleSports Ulster Oaks' will both take place at Down Royal on the second day of the Festival, with a total prize fund of £170,000 up for grabs enticing the cream of Irish racing's runners and riders.
The prestigious two-day Festival, taking place on June 23 and 24, is no doubt, the highlight of the summer racing calendar at Down Royal.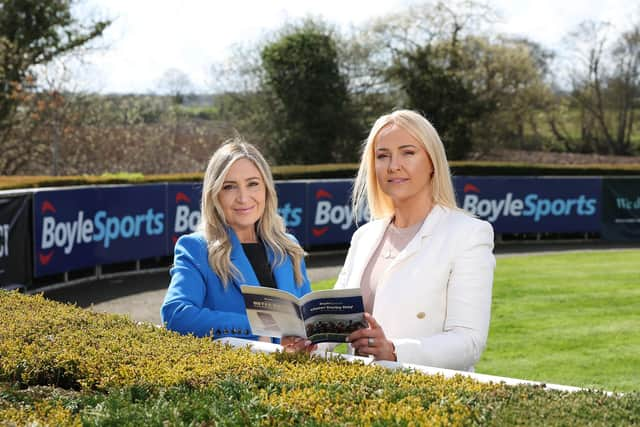 As part of the new three-year agreement, BoyleSports will also be the Title sponsor and will have branding rights across the full card for Down Royal's evening race meeting on Friday June 2.
Emma Meehan, Chief Executive of Down Royal Racecourse said: "We are delighted to welcome BoyleSports back to Down Royal with an extended 3-year partnership spanning from 2023-2025.
"Our Summer Festival is one of the highlights of our racing calendar, and we are excited for an action-packed weekend full of top-class racing while continuing to build on our long and mutually beneficial relationship for both brands."
Sharon McHugh, Head of PR & Sponsorship at BoyleSports, said: "We are thrilled to be back at Down Royal sponsoring this year's Summer Festival of Racing.
"Our new extended partnership with Down Royal highlights our continued investment in Northern Ireland, in local horse racing and it reinforces our support of not only the sport, but the owners, trainers and jockeys involved.
"This deal will continue to provide us with the opportunity to promote the BoyleSports brand to a diverse audience, to deepen our association with the key festival in the Northern Ireland annual racing calendar and to encourage everyone to have a great day out."
Gates open at 12pm. General admission is £25, children under 14 go free, and tickets are available at the turnstiles on arrival.