This year's mass and elite races will take place on the summer bank holiday weekend, Sunday, August 27, following on from the success of last year's event which saw around 4,000 entrants and an estimated £2m injected into the local economy.
Outlining the ambitious plans for the event, race director James McIlroy BEM said: "The men's race will genuinely be one of the stand out global races for this year. The women's will be the same.
"We're now announcing the Condor Executive Street Mile for the Saturday evening. We're going to have a tilt at the first sub-four minute mile around the streets of Larne. That will the first time in Ireland, north or south. We would hopefully get a 3.59 something. That would be a lovely precursor to the World Athletics event on the Sunday.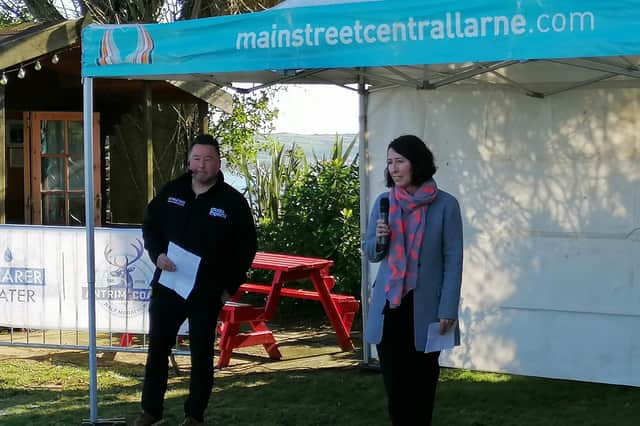 "We've also got two legend ambassadors for the kid's race. With Condor Executive now sponsoring the mile race, the children's race will only be £5, to which they will get a t-shirt and a medal. We're going to try and make that the biggest race for kids in Ireland. The children will get to run with stars Catherina McKiernan and Jo Pavey."
Darin Ferguson (Condor Executive) added: "We've been involved from the start. It's fantastic to see how the event is expanding every year and attracting athletes from around the world. We're excited to be sponsors and we're looking forward to this year's event."
Magheramorne-based spring water company, Clearer Water, will be the event's principal sponsor for the next eight years.
Ruth McIlroy explained: "One of our key objectives was to be one of the most sustainable athletics events in the world. We have fully recycled t-shirts, environmentally friendly medals at the partnership with Clearer Water takes that to another level. They are one of the most ethical companies in the UK.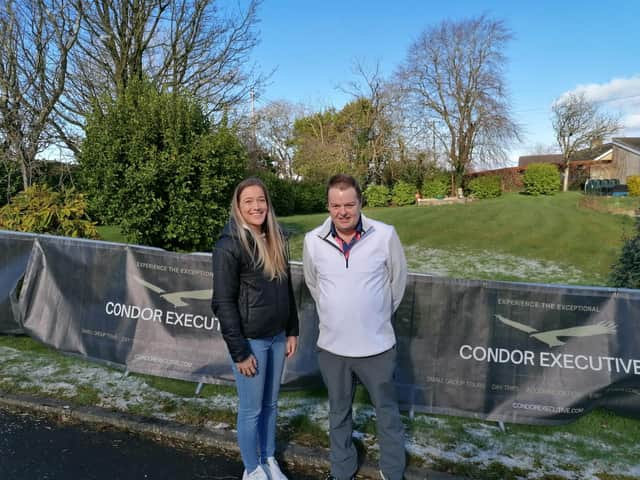 "The other thing the partnership will allow us to do is grow. We bring in over £2m to the local community and with the support of a principal sponsor such as Clearer Water, that will grow and we hope to go on to bigger and better things together."