The Hawks' experience proved too much for the Eagles who earned a convincing win in front of a crowd of supporters. However, the real winner was The Hygiene Bank Moira as the two sides came together to make a huge donation of items to the charity.
The Hygiene Bank Moira is a local charity that works to tackle hygiene poverty. Donations made by Lisburn Softball Club will help families in need across the Greater Lisburn area.
After a slow start scoring a single run in the first inning thanks to Eugene Mohan's home run and some solid play by the Eagles' infield, the Hawks started to pile on the runs throughout the game peaking in the top of the fourth inning where they brought twelve across the plate.
The Eagles worked hard with some excellent catches in the outfield by Lewis Hutchinson but struggled to keep up, with their defence unable to contain the Hawks' potent attack which included home runs from Mark Johnston and Simon Luke.
The Eagles continued to fight hard with great hitting from Nick Boyd and brought in two runs in the bottom of the fourth inning thanks to a line drive single from Jay Slevin, but it was not enough to hold off the mercy rule which calls time on the game at a lead of 20 runs.
In the end, the Hawks secured a resounding victory, winning the first derby match of the season. Although the result was disappointing for the Eagles team, they showed great determination and sportsmanship throughout the game, and the fantastic charity donation made derby day a success for all involved.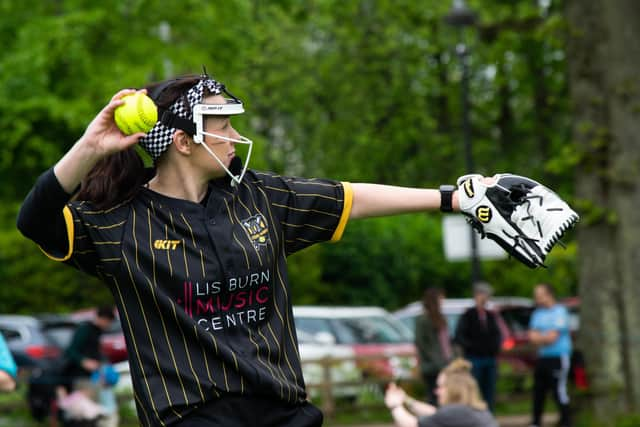 Final score Lisburn Eagles 2 - 22 Lisburn Hawks
Lisburn Eagles Player of the Match – Lewis HutchinsonLisburn Hawks Player of the Match – John Conlon