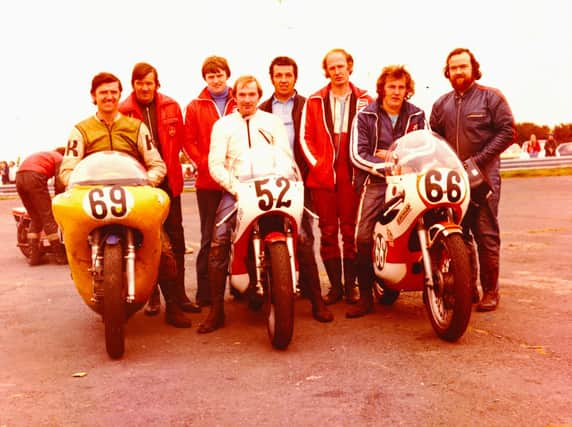 Gerry, who passed away just a day short of his 76th birthday, was one of those larger-than-life characters who left a good impression on the many people he met over his lifetime.
His parents, Humphrey and Ena originally lived along the Dublin Road in Antrim before moving to Muckamore where Gerry's fondest childhood memories was watching motorcycles roaring past his home as they competed in the Ulster Grand Prix over the old Clady circuit.
When the races moved to the Dundrod circuit in the mid-1950s Gerry was more than eager to accompany his father to watch the world's greatest motorcycle racers. Gerry had caught the bug and he was destined to take up road racing when the appropriated opportunity arose.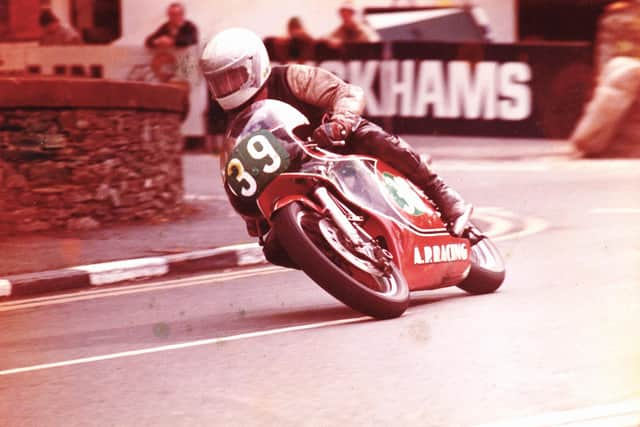 When he reached the appropriate age and had some spare money in his pocket Gerry took-up road racing in the late 1960s at the same time as other young budding Northern Ireland road racers Tom Herron and Joey Dunlop.
Gerry was a big man who wrestled his Norton 500 single-cylinder machine around the local Irish road races going finishing 10th in the 1972 Ulster 500 Road Race championship as his best season.
Gerry also followed Herron and Dunlop's racing paths when he travelled to the Isle of Man to compete over the famous 37-mile Mountain TT Course. Whist his idols went onto winning TT races Gerry's best result there was 10th place in the 1983 Manx GP Newcomers Lightweight race. Still Gerry could boast that he fell victim to the same corner that caught out the legendary Joey Dunlop when he also gracefully slid-off uninjured at Sulby Bridge during a race. That was one of the many yarns that Gerry could recall to an inquisitive audience in the old Beanies Bar at Killead. When Gerry called into his local establishment there was always plenty of racing stories, jokes, and laughter that many of his friends can still fondly recall today.
After retiring from racing, he still supported his beloved sport when he became a founding member of the local Dundrod and District Motorcycle Club and then a few years later with the Loanends Road Racing Club who helped young budding local riders including one of his sons Simon.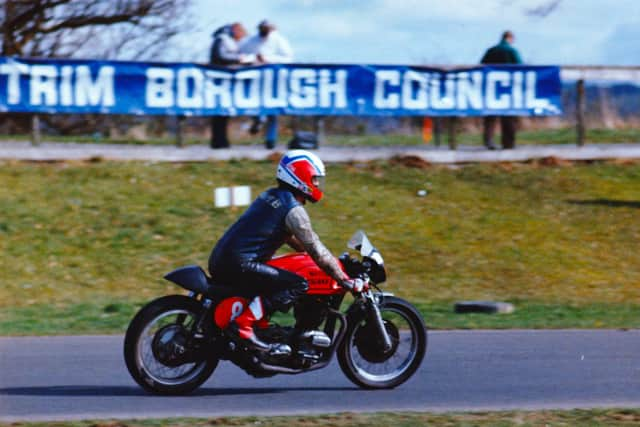 Gerry was also a well-known character around the Antrim area where he participated in local dart and clay pigeon shooting competitions, as well as becoming a member of Skeffington Orange Lodge.
After marrying the love of his life Eithne, they had a loving family with daughters Melanie and Elanor, along with sons Simon, Stephen and Geoffrey.
Gerry's quick wit and sense of humour will be sadly missed by all especially his children, but those who had gathered at Antrim last month thanked him for all his dedication to his family and motorcycle racing. It also showed that you don't have to be a victorious motorcycle superstar to gain the respect of your fellow peers and race enthusiasts from around the world.