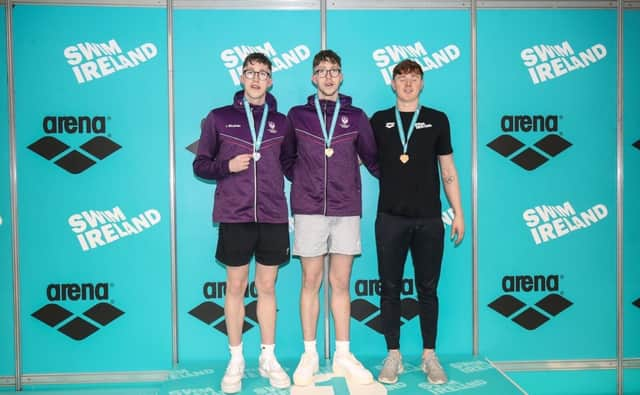 It comes after a successful 2022, where Daniel became the first ever Irishman to set a new European record in the 800m freestyle with a time of 7:25.96. This was the fourth fastest time ever posted for the 800m in the world and also ranked Daniel as number one in the world for this event in 2022. He was also ranked number one in the world for the 1500m in 2022.
The first day of the Irish Open Championships was the 400m freestyle. After fantastic heat swims, 21-year-old Daniel and Nathan claimed the two middle lanes. Daniel took the first 200m out hard to obtain an early lead with Nathan in third place.
Nathan then steadily picked up the pace to close out the race in second place behind Daniel (3:52.83) with a time of 3:54.65, a five second personal best time.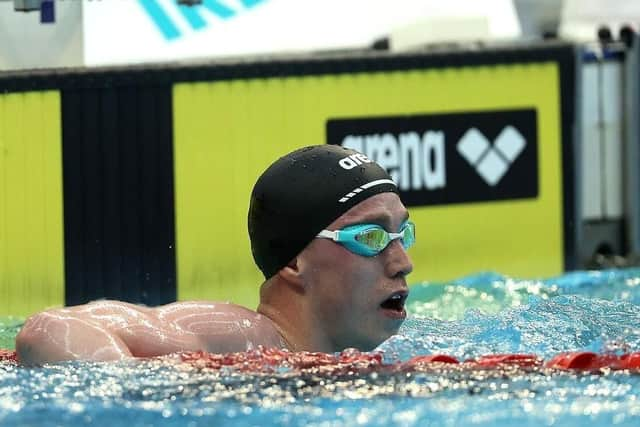 Daniel also set a new Championship record in this event and it was great to have both of them on the podium together.
Daniel only needed to achieve the qualifying time in the 400m freestyle to go with his other two events (800m and 1500m freestyle) for the World Championships in Japan in July after his successful Commonwealth Games where he won a silver medal.
The next day, Daniel inspired the younger swimmers from the Provincial squads at a 'meet and greet' about his journey to being Ireland's highest ranked swimmer. He then left to go back to train in Loughborough for his targeted meet in Stockholm.
Nathan continued the Wiffen podium success in the 800m freestyle. Swimming at a fast pace throughout the race, well ahead of the competition, he claimed the gold medal in a time of 8:03.79 - a 10-second personal best, setting a new Championship record with the second fastest 800m ever from an Irishman.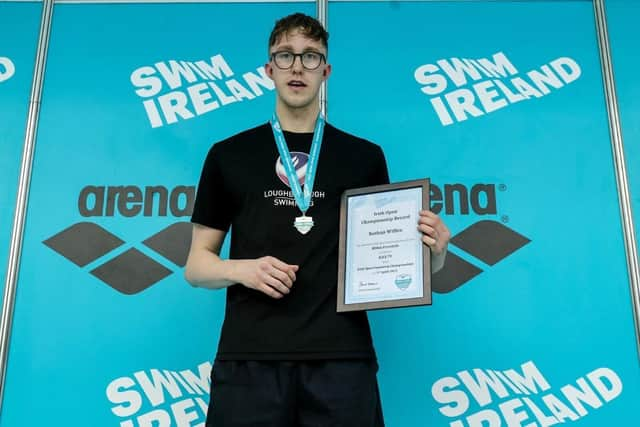 The final day brought the 1500m freestyle, Nathan has not swum this event for a couple of years, but again he was on superb form. He swam a strong race to finish two lengths ahead of his nearest competitor to claim gold with a time of 15:34.17 - a 10-second personal best time.
The next events for both boys is the AP International Meet in the Olympic Aquatic Stadium in London. This was set up by Adam Peaty and features a number of high profile swimmers including Daniel as a special guest swimmer.
The twins have lived in Magheralin since they were two years old and attended St Patrick's Grammar School in Armagh prior to attending Loughborough University to study computer science. Both train in the Loughborough University swimming team which is regarded as one of the world best swimming programmes.
Daniel is ranked first in Ireland and Nathan second. They were the first and second Irish people ever to go under 15 minutes for the 1500m freestyle event.Last year Daniel was ranked number one in the world in the 800m and 1500m freestyle and set a new European record in the 800m freestyle in December. He was the first Northern Irish Swimser ever to achieve a Commonwealth medal (silver) in Birmingham 2022. Daniel also competed at the Tokyo Olympics 2020 and was ranked 14thThe twins have a very active You Tube channel (Wiffen Twins) and Daniel also has website www.danielwiffenswimming.com