Ophir Ladies' Rugby Football Club was established in 2021, and although the female teams were only formed two years ago, players have already brought silverware home.
The women's team finished their inaugural season unbeaten and won the Ulster Women's Conference League, a fantastic feat for the fledgling outfit.
Across the 2022/23 campaign the team gained promotion and finished fourth in the Ulster Women's Championship League.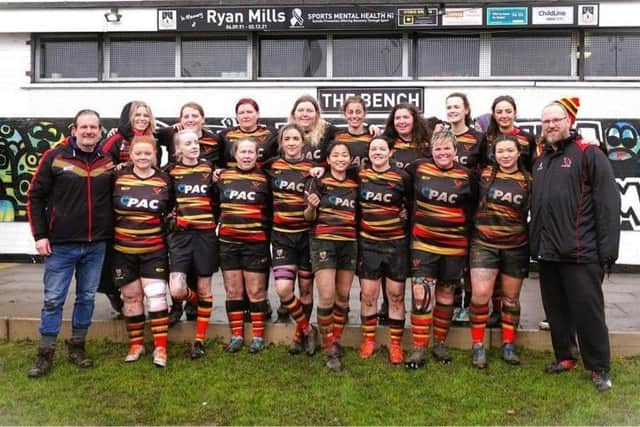 The team, captained by Danielle Williamson and vice-captains Natasha Milligan and Shanna Wilson also tasted success in the Suzanne Fleming Shield, defeating Queen's University, Belfast, in the final.
Following a successful season, Natasha extended an invitation to any players wishing to "give rugby a try."
Speaking to the Newtownabbey Times, she said: "Ophir Women have just completed their second season. The team has a fantastic blend of beginners and experienced players, meaning those who are new to the sport have people to learn from. Most of the players are brand new to rugby, having never played for a team before.
"Our coaches work hard to create a positive environment for players to train in. They have an excellent track record in taking ladies who have never played the sport, or any sport and turned them into rugby players.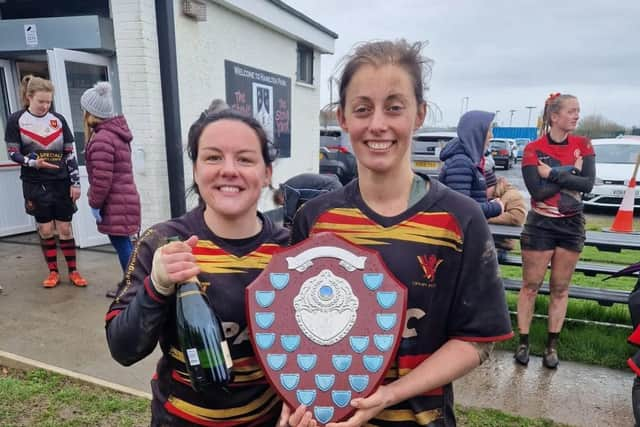 "Training is every Monday and Wednesday from 7.30pm at the world-class Jordanstown Ulster University Sports Village. We will be running Tag rugby (non-contact) sessions throughout May and June, which are perfect for beginners.
"Pre-season will start on July 24 and the season kicks off in September. Anyone interested in giving women's rugby a try is encouraged to get in touch through our social pages. Beginners are welcome, in fact they are encouraged, no matter fitness, age or previous sporting background."
In total, Ophir has 10 teams for both male and female players, two of which are the ladies' and girls' youth sides. The senior side caters for players aged over 18.
The female teams are based at Ulster University's sports facilities in Jordanstown and under the stewardship of head coach Richard Dunseath and backs coach Alex Mason they compete in the Ulster Rugby Women's Championship, the Deloitte Women's Junior Cup and the Suzanne Fleming Cup/Shield.
Looking ahead to the 2023/24 season, Natasha added: "We want to offer a positive, fun and challenging environment for females to play rugby in the Newtownabbey area. We are aiming to finish in the top half of the Ulster Women's Championship League and win our second trophy and are always aspiring to compete with the very best women's teams in Ulster."
For more information, check out the Ophir Women RFC channels on Facebook and Instagram or text Richard on 07968743667.
Meanwhile, the men's team will be celebrating their centenary on Saturday, May 13 at the Kingfisher Country Estate in Templepatrick.
A club spokesperson said: "We will be celebrating our club, community and the unwavering spirit of rugby with guest speakers Chris Henry and Paul Marshall and live entertainment provided by the Lively Lads Band."