The event will take place on Saturday June 10 with vehicles assembling at a point opposite St Michael's Church, on the Rathfriland Rd, Finnis, from 12pm.
All proceeds will be donated to the Slieve Croob Community First Responders which Club chairman Brian McGrillen described as a "very worthwhile charity".
Patricia Quinn, the group's assistant treasurer, and responder Helen Madine were at Peter Morgan's cottage, Finnis, for the official launch of the road run.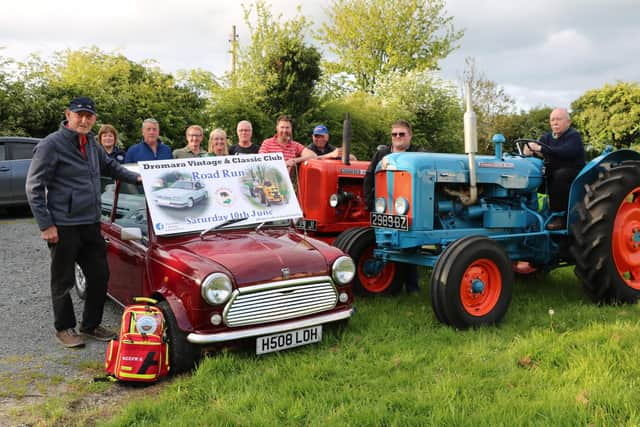 Mr McGrillen said he was confident that once again the road fun would attract wide support and emphasised that in addition to tractors any vintage or classic vehicle would be welcome to take part.
"This is a very worthwhile charity which deserves the support of all of us and hopefully we will be able to make a significant contribution to their funds," he said.