Lodged by agent HPA Architecture Ltd on behalf of the applicant Almac Group, the application seeks permission to erect a two-storey extension to an existing pharmaceutical warehouse to include a PPE area, freezer units, associated site works and roof mounted services at Almac Building 15 at Seagoe Industrial Estate in Craigavon.
According to the application form, the 0.272 hectare site is current in use as green space and pedestrian/service access to the existing Almac Building 15.
The extension will be supplied with water via the mains and any surface water presented will be disposed of via the existing storm drainage system with foul sewage also disposed of via the mains.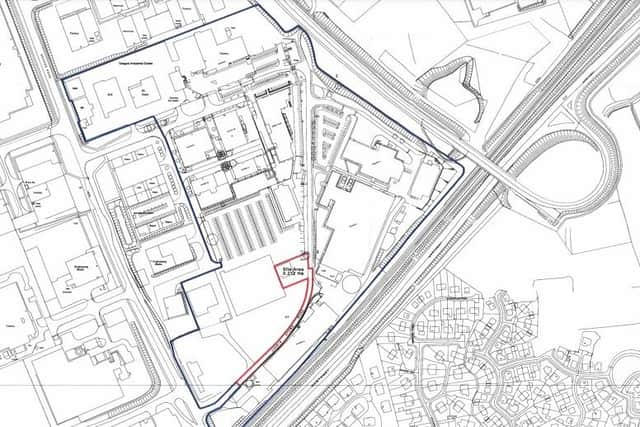 At present there is a total of 8,236m2 of floorspace available in the building with the extension set to increase this by a further 707.15m2 taking the total gross floorspace to 8,943.15m2.
Currently 59 employees and four others attend the site on a daily basis. If the proposed development is approved it is anticipated there will be a further 90 employees attending the site on a daily basis. This will result in a total of 153 people attending the site on a daily basis.
The application was received on Monday, March 27 and validated on Friday, May 5. Its standard consultation period will expire on Tuesday, May 30 and it will be advertised until Saturday, June 10.
Adam Morton, Local Democracy Reporter