Guests at the 2023 event launch in Larne today (Friday) heard how the Magheramorne-based spring water company will be principal sponsor for the next eight years.
Event ambassadors, five-time Olympian and former European Champion Jo Pavey and former London Marathon winner, two-time World Cross-Country Silver medallist and European Champion, Catherina McKiernan, were in attendance alongside stakeholders and invited guests.
This year's mass and elite races will take place on the summer bank holiday weekend, Sunday, August 27, following on from the success of last year's event which saw around 4,000 entrants and an estimated £2m injected into the local economy.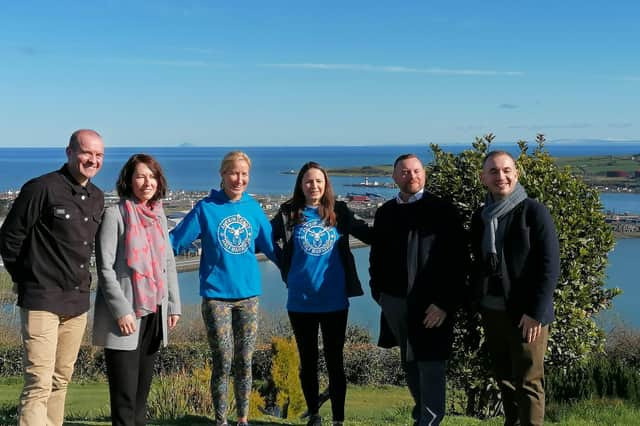 Competitors from at least 20 countries entered in 2022 with the invite being extended to runners from around the world to register for the 2023 race.
Speaking to the Larne Times, Antrim Coast Half Marathon organiser, James McIlroy BEM said: "The eight-year sponsorship deal with Clearer Water is certainly one of the longest in world athletics. With that level of investment we're going to be able to scale the event up considerably.
"You'll see better elite fields, better coverage and better after-parties. It's a real win for the area. The Clearer Water Antrim Coast Half Marathon definitely showcases the area and it showcases sport.]
"The 2023 event promises to be the greatest race ever hosted in Ireland when two-time winner and UK and Ireland all comers record holder Jemal Yimer (personal best 58:33) takes on former world junior champion and ranked third in the world Rodgers Kwemoi (personal best 58:30).
"Children taking part in our mile race will have a chance to run with global stars Jo Pavey and Catherina McKiernan. Our aim is to make this the biggest kids' race in Ireland.
"There were over one milliion people who watched the event last year across the globe, so to have that, it's only good for athletics in Northern Ireland and Mid and East Antrim and it's set to grow with BBC's live coverage."
For more information, or to register to compete, click here