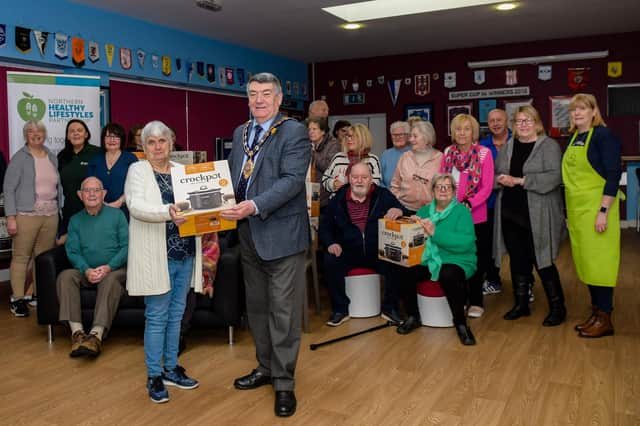 Mid and East Antrim Borough Council recently rolled out the 'Plot to Plate' programme thanks to funding from the Northern Health Living Partnership.
Over an eight-week period, residents attended free sessions, which focussed on cookery skills, nutrition, physical activities and life skills, at Greenisland Football Club.
The Plot to Plate programme also encouraged sustainability. All participants received fresh produce, a grow your own herb kit, energy efficient supplies, refill water bottles, recipe books and slow cookers to enable them to put into practice at home what they had learnt.
The initiative aimed to bring people together to learn as a community the importance of food security and get expert advice on energy efficiency and budget planning.
The Mayor of Mid and East Antrim, Alderman Noel Williams, said: "This programme has given participants a great sense of where food comes from plus key information on climate change and food shortages. It has also provided the opportunity for locals to come together and eat - which has led to new and lasting relationships being formed.
"It's clear from the feedback that the added extras of education tips and physical exercise has made the sessions more memorable to all involved and made participants think about their future food and wider health choices."
For further information on sustainable food within the borough, contact: [email protected]