The plans were submitted by Bailey Architecture on behalf of applicant Keith Douthart. The kiosk will operate on a seasonal basis from March until September, primarily selling hot beverages and ice-cream.
A Causeway Coast and Glens Borough Council Planning Committee report says: "The proposal involves an existing area of hardstanding utilised as the first available parking space on approach, located to the northern side of the car park.
"The plot is demarcated by timber posts at each corner to the roadside with a low-level kerb and adjoining footpath at the rear. It is proposed that the trailer will be parked within this area. A small grass area together with an electricity supply cabinet adjoin the eastern side of the site."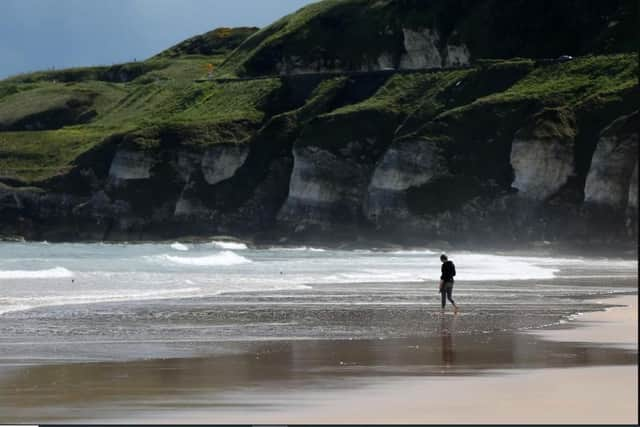 According to the report, "no further development will be acceptable other than minor modifications and extensions to existing buildings".
It adds: "The proposed siting of a concessionary trading trailer is considered to be a modest facility on account of its scale, seasonal operation and use which is anticipated to be limited by operating hours and restricted to those utilising the surrounding amenity of Whiterocks Beach.
Wider Area
"The nature of the proposal allows for the removal of the trailer out of season, further reducing any impact on the site and wider area. The proposed trailer is compatible with its surroundings and does not require any invasive development works."
The report highlights that a similar design of trading kiosk located within West Strand public car park, Portrush, has also recently been granted planning approval.
It concludes: "The proposal is considered acceptable having regard to the Northern Area Plan 2016 and other material considerations.
"When in use a single trailer can successfully integrate into the surroundings and will not detract from the existing area and adjacent amenities. The scheme is compliant with current planning policy […] and approval is recommended."
Whiterocks Beach is a frequent recipient of the prestigious Blue Flag.
Catherine Moore, Local Democracy Reporter