Police said they were able to apprehend a man within 15 minutes of the incident which saw a woman threatened with a knife during a robbery in the Ashgrove Road area.
Police in Armagh, Banbridge and Craigavon said: "Just before 10am yesterday morning, a man in his 20's was arrested by officers from Mahon Road Tactical Support Group (TSG), Portadown, for armed robbery.
-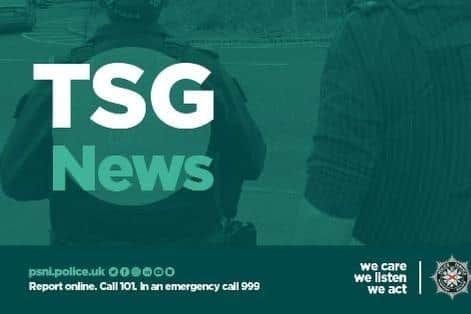 -
"This followed a report that a male had entered a shop in the Ashgrove Road area of Portadown, armed with a knife and threatened a female staff member. He then made off on a bicycle with a sum of cash.
"Swift action from local officers, along with officers from TSG, resulted in a suspect being detained within 15 minutes of the initial report and the cash recovered.
"Thanks should be given to the helpful members of the public who alerted officers to the finding of the bicycle and knife we believe this male used and had discarded during his attempts to escape.
"Detectives investigating the incident later charged this male to appear in court this morning," said the PSNI spokesperson.
"This will have impacted the innocent female victim and police request that anyone who believes they may have witnessed the incident or who has any information or footage that could assist in our enquiries to contact 101 quoting reference 621 of 29/01/23