The local authority has also set a target of further reducing emissions to net zero by 2040. The Climate and Sustainability Action Plan gives a commitment the council will carry out its activities in a manner which "avoids any potentially negative environmental impact".
Vehicle fuel accounts for a quarter of the council's direct greenhouse gas emissions. The authority has committed to transitioning to low carbon alternatives by initially decarbonising its smaller vehicles through alternative fuel which will see biofuel, electric, liquid petroleum gas and hydrogen fuel cells being considered, as outlined in its new fleet strategy.
The council's annual fuel budget for diesel is £780k. The fleet covers more than five million kilometres annually. Its 260 vehicles are worth £3.2m. The annual budget for maintenance including fuel is £4m. Just four small vans are electric-powered.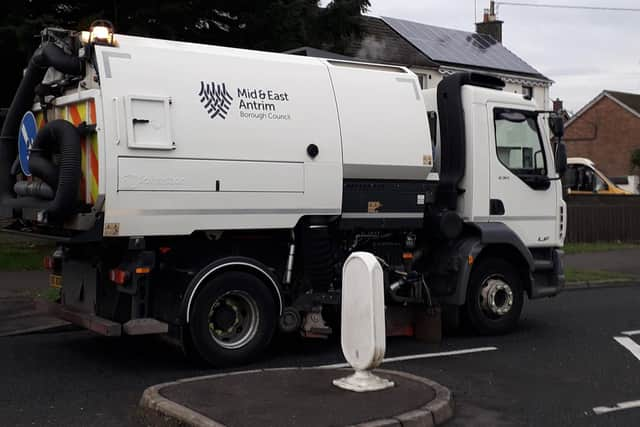 Almost two thirds of council vehicles are involved in waste management, emptying 132,000 bins across the borough. Recently, the council took delivery of six second-hand bin lorries and two new replacement road sweepers.
Consideration is given to replacing vehicles when they clock up 100,000 miles, councillors have been told. CCTV and vehicle tracking is fitted to the majority of waste vehicles.
Commenting on the new fleet strategy at a meeting of the counci's Direct Services Committee on Tuesday evening, Philip Thompson,operations director, said: "This strategy will allow us to invest in a plan to make sure the fleet is being refreshed in a way that meets objectives."
Coast Road Alliance Alderman Gerardine Mulvenna described the report as "very positive" adding it will reduce emissions and allow the fleet to "become more efficient".
Michelle Weir, Local Democracy Reporter