Seasonal planting with the official coronation emblem in the centre has taken place at Ballymena's Larne Link Road, Church Street 3.
Off the Millbrook roundabout on the A8 towards Larne, the floral selection was specifically chosen to mirror the official emblem and features red dahlia, white argyranthemum and blue aubrieta.
And in Carrickfergus there is a similar tribute, off Marine Highway close to the medieval castle.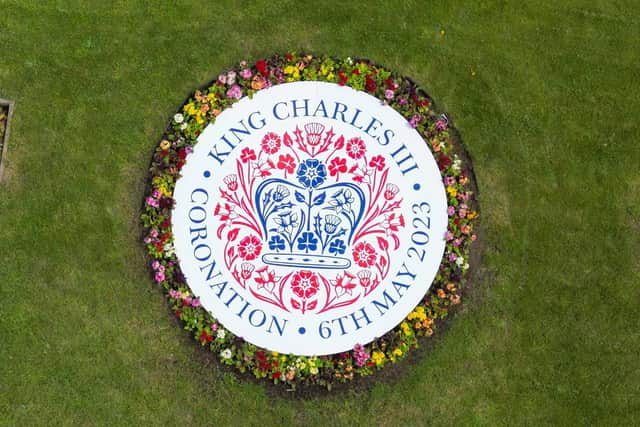 In addition, Coronation trees will also be planted to mark the occasion in the three towns.
Council's Coronation Working Group has organised a host of activities including lighting up of key buildings in the borough.
Today (from 10am) there are big-screen broadcasts of the Coronation of King Charles III and the Queen Consort Camilla at People's Park in Ballymena, Town Park in Larne, and Marine Gardens in Carrickfergus.
The venues also have arts and crafts, face painting, balloon modelling, circus skills workshops, inflatables, dance activities, laser tag and children's shows (available activities will vary depending on location).
On Sunday (May 7), St Patrick's Church in Ballymena will be the location for an afternoon 'Coronation Community Service' at 3pm and on Monday (May 8) members of the public are also invited to take part in The Big Help Out, which will encourage people to try volunteering for themselves.