'Talking of the Coronation' will be held on Tuesday, May 2, at 7.30pm in St. Patrick's Church Hall, Castle Street, Ballymena. This nostalgic event will showcase royal memorabilia and look at the local history of previous royal occasions in the borough.
It will feature Dalriada Legends storytellers – Colin Urwin and Janice Witherspoon; David Scott on royal memorabilia and Dr David Hume MBE on royal events of the past. There will also be footage shown from the Northern Ireland Film Archive of royal occasions.
There will be a similar programme on Friday, May 5, at 7.30pm in Whitehead Community Centre, Whitehead. Again featuring footage from the Northern Ireland Film Archive, this will be an opportunity to delve into the local history of previous royal occasions. Also participating are Dalriada Legends storytellers – Janice Witherspoon and Sharon Dickson; and Dr Hume.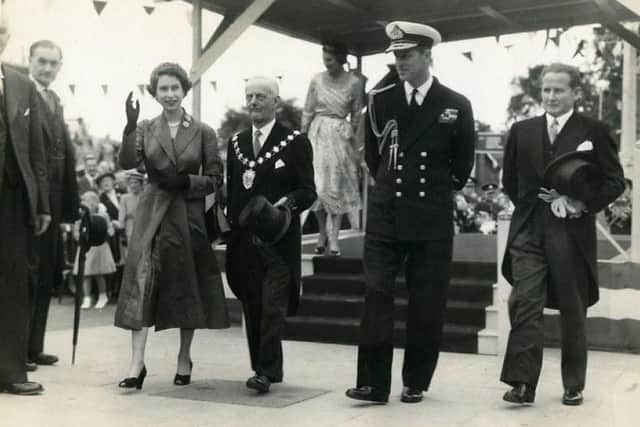 The local authority points out these are drop-in events with no booking necessary.
The coronation of King Charles III and the Queen Consort Camilla will take place on Saturday, May 6, at 11am at Westminster Abbey. Mid and East Antrim Borough Council has prepared a line up of events to celebrate this historic occasion, ranging from big-screen broadcasts in Larne, Carrickfergus and Ballymena, to community grants and activities for school pupils.
Its Coronation Working Group has organised a programme to mark this milestone including lighting up of key buildings in the area, the planting of coronation-themed floral displays, the rollout of special colouring books, tree-planting and the rollout of commemorative coins to local children.
Members of the public are also invited to take part in The Big Help Out on the bank holiday Monday (May 8), which will encourage people to try volunteering for themselves and join the work being undertaken to support their areas.
Further details will be made available in due course, with updates posted on the council's coronation page www.midandeastantrim.gov.uk/coronation and on its Facebook and Twitter pages.