During his time in Northern Ireland, the Minister visited Rapid Power Generation Ltd's state-of-the-art manufacturing facility in Tandragee which created 15 jobs earlier this year in efforts to meet global demand for its generator sets.
The company – which has more than 30 years of knowledge and experience in the world of power generation – designs and manufactures diesel and natural gas powered generating sets which power the domestic, agricultural, construction and healthcare markets.
Mr Opperman said: "It was fantastic to be in Northern Ireland meeting local employers and hearing from companies which are creating jobs and contributing to the vibrant Northern Irish economy.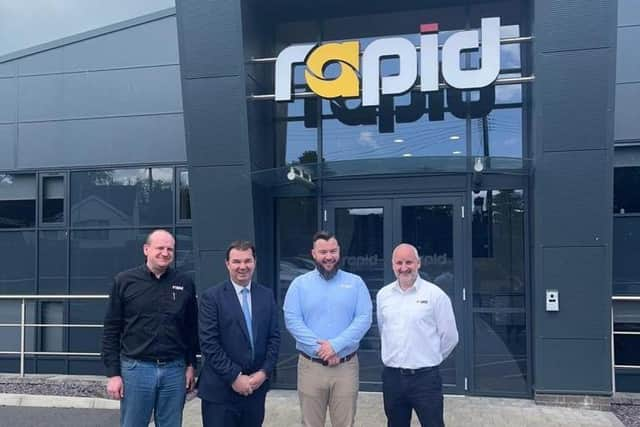 "We know that work is good for your health, finances and the local economy. It was great to see the initiatives to support people into work in Northern Ireland."
A spokesperson for Rapid said: "We were honoured to have Guy Opperman MP, Minister for Employment, visit Rapid HQ. Mr Opperman enjoyed a tour of Rapid International and the recently constructed Rapid Power Generation Ltd facility."
While in Northern Ireland, the Minister also met staff at a DWP service centre to see the work taking place on the ground to fill job vacancies with job-ready claimants, while helping businesses like Rapid Power Generation Ltd to build a reliable and resilient workforce.