They Redlands-based Asda team was one of eight which participated in tournament that raised £5,600 for the charity that helps ensure children and young people don't have to face cancer alone.
Captained by the retailer's community champions, the colleagues put their football skills to the test in a full-day's tournament.
Catherine McCallion, Asda Larne, said: "We all agreed our day at Valley Leisure Centre was very special. We couldn't all be winners on the pitch but we felt unified in our efforts and were thrilled to be able to support this great charity in such a purposeful way. It was certainly a real change from the day job!"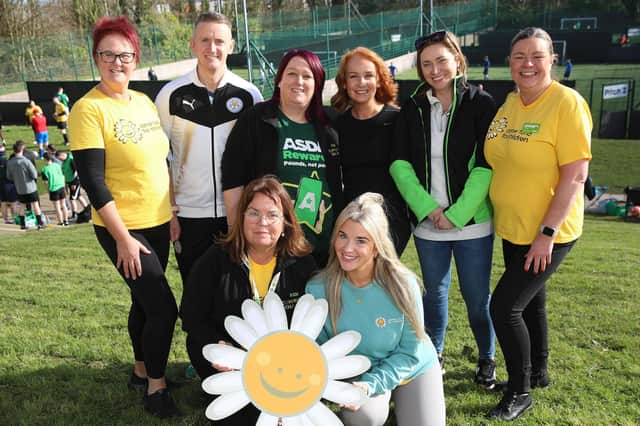 Downpatrick was victorious in a penalty shootout with Kilkeel. The Larne team was generous in defeat, noting the main aim was the vital funds which will help provide a crucial support service for children affected by cancer.
Catherine added: "Well done to Asda Downpatrick on taking home the title, hopefully we all get another chance to show off our football skills in the future.''
Molly Wilson, community fundraiser for Cancer Fund for Children, said: "We work at the front face and understand the devastating impact a cancer diagnosis can have on the whole family.
"We also know that the funds raised from this event will go such a long way in helping us ensure none of these families have to navigate this experience alone. Well done to everyone involved!"