Antrim Live, Party in the Park, The Antrim Festival and the Northern Ireland Food and Craft Festival will form the inaugural Six Mile Festival on July 29 and 30.
Antrim Live is billed as a "festival of fun" and has included a comedy show, funfair and street performers. Party in the Park is a live music event. The Antrim Festival features a civic parade as a highlight. NI Food and Craft Festival, held for the first time in July 2021, is a celebration of artisan food and crafts.
A report presented to Antrim and Newtownabbey Council's Community Planning Committee meeting earlier this week explained the aim is to "maximise the economic impacts of the events by creating a weekend festival".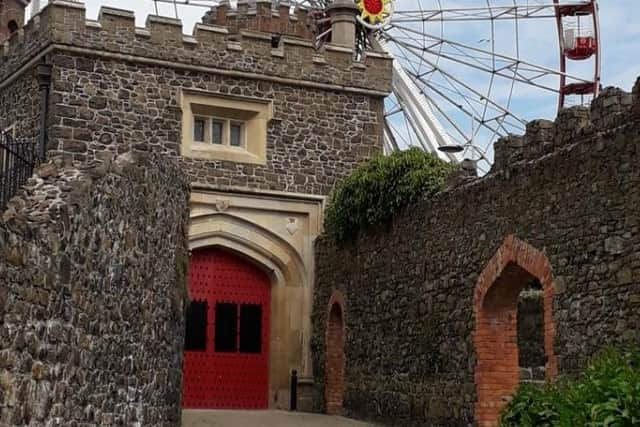 It is anticipated by holding the activities on two consecutive days, this will provide "an incentive to stay in the area for the duration of the event".
"This approach will also maximise resources by combining budgets and through delivery of an enhanced higher quality event which in turn will increase attendances and visitor engagement within the area."
Councillors were also told the organisers consider the consolidation and delivery of the proposed festival would create a "unique new flagship event" for Northern Ireland with the potential to create significant economic benefits. Venues will be: Antrim town centre, Antrim Castle Gardens, The Junction, The Gateway Visitor Centre and Antrim Loughshore Park.
Support Delivery
Plans include four music events complemented by a programme of entertainment and performances throughout Antrim Castle Gardens. The Junction has proposed a contribution of £10,000 to support the delivery of the festival as well as "in kind support".
Glengormley SDLP Councillor Noreen McClelland moved the recommendation to approve the new Sixmile Festival, seconded by Antrim Cllr Paul Dunlop BEM who commented: "A weekend will benefit all the festivals."
Meanwhile, a review of the borough's visitor information provision has been carried out in association with Tourism Northern Ireland and Visit Belfast. It is proposed to enhance existing visitor information at key locations and create new visitor information points in areas of high footfall.
New visitor information points will be provided at Valley Leisure Centre and Abbeycentre, in Newtownabbey; Gateway Visitor Centre, Antrim; Ballyclare Town Hall; Antrim Castle Gardens and Randalstown at a cost of £35k to include an upgrade at Mossley Mill, Newtownabbey; The Old Courthouse, Antrim; The Junction and Belfast International Airport.
Macedon DUP Cllr Victor Robinson asked for Hazelbank Park in Newtownabbey to be included saying it is due to the redevelopment which is taking place.
Michelle Weir, Local Democracy Reporter