The Ginkgo biloba sapling has been grown from seeds at CAFRE (College of Agriculture Food & Rural Enterprise) at its Greenmount campus in Antrim, which was accepted as a partner organisation in the Green Legacy Hiroshima initiative in 2020 and where former Environment Minister Edwin Poots planted the first Hiroshima Survivor Tree sapling in Northern Ireland in October.
The initiative was established to distribute internationally seedlings of trees that survived the Hiroshima atomic bomb which was dropped on the Japanese city on August 6 1945 by an American bomber killing an estimated 80,000 people.
After the bomb exploded, it was believed that nothing would grow in the city for decades but 160 trees which had been planted at the time are still growing there.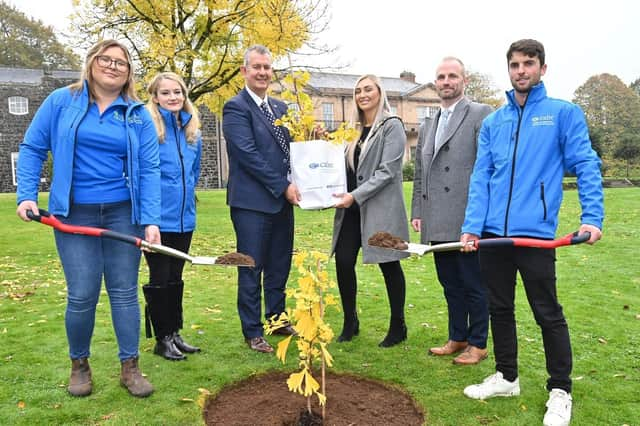 Through the Green Legacy Hiroshima initiative, seeds of these surviving trees have been entrusted to partner organisations in 40 countries
The seeds presented to CAFRE have now grown into young saplings and the province's local authorities have been invited to plant a "survivor tree" as a symbol of resilience and peace.
Speaking at a recent meeting of the council's Operations Committee, Macedon Ulster Unionist Councillor Robert Foster requested that Japanese businesses based in the borough be included.
Green Legacy Hiroshima has been established to safeguard and spread worldwide the seeds and saplings of Hiroshima's A-Bomb survivor trees.
It is hoped that many partners will join this initiative and become active ambassadors in their countries of Hiroshima, its peace message and its green legacy.
Michelle Weir, Local Democracy Reporter