Veteran Frazer Agnew among three members retiring from Antrim and Newtownabbey Council
Antrim and Newtownabbey councillors paid tribute to retiring colleagues at their last meeting before the local government election on May 18.
Watch more of our videos on Shots! 
and live on Freeview channel 276
Visit Shots! now
Threemilewater Ulster Unionist Alderman Frazer Agnew MBE, party colleague Dunsilly Councillor Roderick Swann and Ballyclare DUP Ald Mandy Girvan are not seeking re-election.
Tributes were led by the Mayor, Ald Stephen Ross, at a meeting of Antrim and Newtownabbey Borough Council at Mossley Mill on Monday evening.
The Mayor offered his thanks for the "many decades of service" provided by Ald Agnew to Newtownabbey Borough Council and Antrim and Newtownabbey. He thanked Cllr Swann for his guidance and of party colleague Ald Girvan, he said he will be "losing a friend and the DUP will be losing a friend and so will the electorate".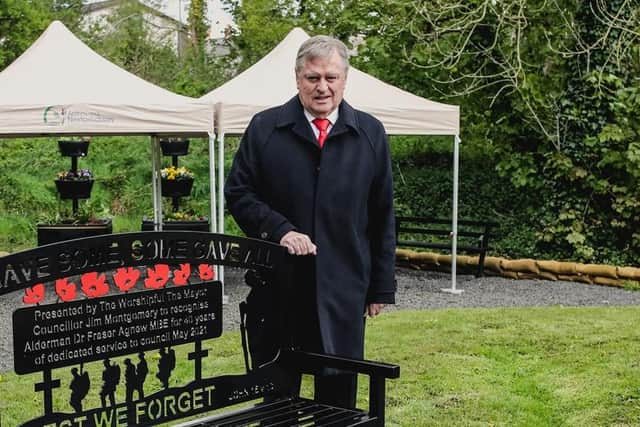 Ulster Unionist group leader Glengormley Ald Mark Cosgrove said: "Roderick's association with both Antrim and Antrim and Newtownabbey goes back 35 years since he was first co-opted in 1988."
He noted that Cllr Swann served as Deputy Mayor from May 2013 until 2014 and he was a founder of the Lough Neagh Partnership, served on NILGA and had a "focus on rural affairs".
Ald Cosgrove went on to say he wished Roderick well in his retirement "as a colleague and as a friend".
He also paid tribute to veteran councillor Ald Agnew who has won 10 consecutive elections and has chaired every council committee. He noted Ald Agnew has been Mayor and Deputy Mayor twice.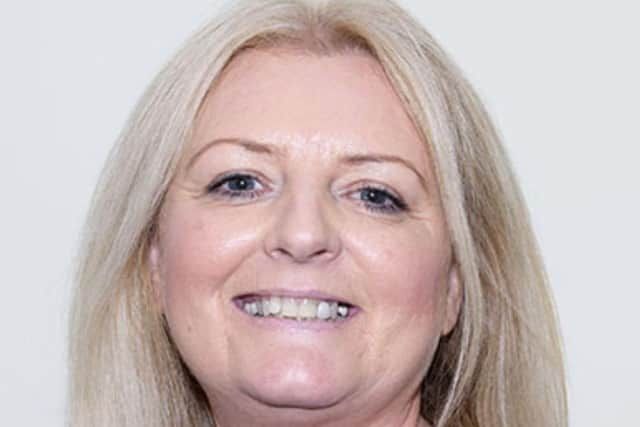 Wartime Trench
He highlighted historian Frazer's research into the Battle of the Somme and his "key role" in the restoration of a wartime trench at Thiepval Wood and design and development of a memorial trench at Mossley Mill.
In 2021, a dedicated bench was unveiled at Campbell Memorial Garden in the grounds of Mossley Mill to mark Ald Agnew's four decades of public service to local government.
Ald Cosgrove continued to say that Ald Agnew was awarded Freedom of the Borough in 2007 and he received what he described as a "tremendous accolade" in February when he was presented with the first-ever Friendship Ambassador Award from the Gilbert Sister Cities and a key to the town of Gilbert in honour of his service to Antrim and Newtownabbey.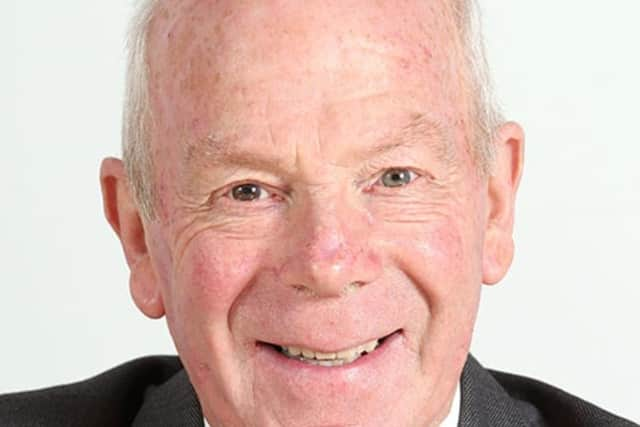 "Thank-you for the 42 years given to this borough," stated Ald Cosgrove. Ald Cosgrove also offered his best wishes to Ald Girvan.
SDLP group leader Antrim Cllr Roisin Lynch wished the three retiring councillors a "successful and restful retirement from chamber politics".
"Your vast contribution and knowledge and skills and depth of your commitment to public service has not gone unnoticed. Thank-you for all you have done for your community and residents of Antrim and Newtownabbey."
Cllr Lynch also extended thanks from the GAA community to Cllr Swann for friendship, relationship building and return of at least 40 hurling balls from his neighbouring property at Dunsilly.
DUP group leader Airport Cllr Matthew Magill described the retiring councillors as "three household names of local politics" whom he commented showed "exemplary public service".
Immense Thanks
He described Ald Girvan as a "friend and support to the group" saying he wanted to "place on record our immense thanks for all she has done for serving the people of Ballyclare so diligently".
Alliance group leader Cllr Billy Webb MBE said: "I also look on them as friends. Frazer I look on as a mentor. He was there to advise and help. He is a fountain of knowledge. Roderick has become my mentor on farming. Mandy and I have known each other for many years.
"The three of them are shining examples of what a councillor should be like. There is no bickering, no point scoring. They simply represent the electorate."
Sinn Fein group leader Glengormley Cllr Michael Goodman said he has always found the retiring councillors to be "courteous and well-informed".
He praised the work carried out by Ald Girvan during the transition period of amalgamation of Antrim and Newtownabbey councils in 2015 and commended the trio for their service to the ratepayers of Antrim and Newtownabbey.
Addressing the chamber, Ald Agnew said he has had a "chequered career".
"Most of my adult life has been in council. It is important to hold on to principles you have and gain respect for that and people will trust you and people will know where they stand.
Good Ones
"I have had a wonderful journey and the journey has come to an end. I am into my eighties now. It has been a wonderful journey. Where this council is concerned, I have met some wonderful people. We have been very well blessed with officers We only have good ones here. They have all done a wonderful job It has been an absolute privilege and a pleasure."
Ald Girvan said: "It has been a real privilege to have been part of the council for the past 18 years in Glengormley and then in Ballyclare. Hopefully they have seen some benefit of the work I have done. I would like to thank the councillors past and present for their friendship and their kindness over the years not just the councillors but staff for their help and friendship.
"It also was a real privilege to get to know the Antrim councillors. We have gelled together and worked together. I hope everyone does well in the election and Antrim and Newtownabbey goes ahead next year as cohesive and working well together for the borough."
Cllr Swann said: "It has been a real privilege to have been a councillor for 21 years." He commented he has been involved in unionism since he was posting leaflets through doors.
He indicated that his philosophy was 'I will try' when asked to resolve problems. "I have enjoyed it," he added.
Michelle Weir, Local Democracy Reporter