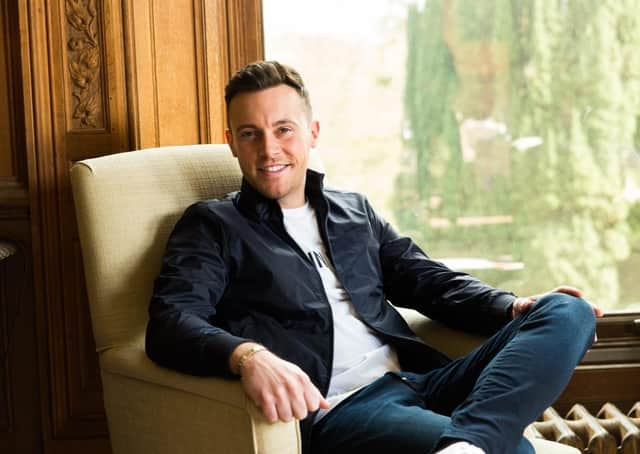 A feast of music and created for families, HOMEFEST 'Camp Dalfest at Home' is Dalfest's digital response to ensure the spirit of this hugely popular festival is kept alive until it returns next year.
Coming live from the festival site at Glenarm Castle, festival goers will enjoy hearing from host and popular TV presenter Stephen Mulhern who will introduce the headline acts as well as many NI performers such as Dea Matrona, Anna's Number and Songbirds. Kids will love Singalong with children's TV megastar Justin, bedtime stories with Eamonn Holmes and a garden party with legacy children's show The Sooty Show Live plus much more. To close the evening everyone will be treated to a huge fireworks display.
Festival fans can watch HOMEFEST 'Camp Dalfest at home' for free online with the option of purchasing a £20 non-compulsory virtual festival ticket which will go towards the cost of the event. Purchasers of a virtual ticket will be entered into competitions running throughout the event.
To add to the 'festival at home' experience Homefest festival packs will be available to order from the festival website. A range of packs will be available from food, drink to merchandise and will be delivered to homes in advance of the event. Want to go 'full festival' why not hire a luxurious glamping tent from official festival suppliers Yippee Tents who will attend homes and set up the glamping experience.
Looking forward to HOMEFEST 'Camp Dalfest at Home' Nigel Campbell, Festival Director, said: "The past few months have been an incredibly challenging time for everyone and whilst it is disappointing that we cannot welcome festival goers to the site this year, we were still very keen to stage a safe festival experience for everyone to enjoy.
"We are delighted to announce our first online festival – HOMEFEST 'Camp Dalfest at Home' in partnership with Mid and East Antrim Borough Council. We hope that everyone will join us from the safety of their own home as we broadcast live on a digital channel for the first time ever! We would like to take this opportunity to thank our partner Mid and East Antrim Borough Council, all our sponsors, supporters and especially to everyone who has supported us over the years. We are still here and we are very much looking forward to welcoming everyone back to the festival site in the future."
HOMFEST 'Camp Dalfest at Home' will come live to your home online on Saturday July 18 from 11am. Visit www.dalriadafestival.co.uk for information on the digital link to the festival, ordering Homefest packs or booking a 'festival at home' glamping experience. Also, visit Dalriada Festival Facebook, Twitter and Instagram #DALFESTathome #RediscoverMEA.