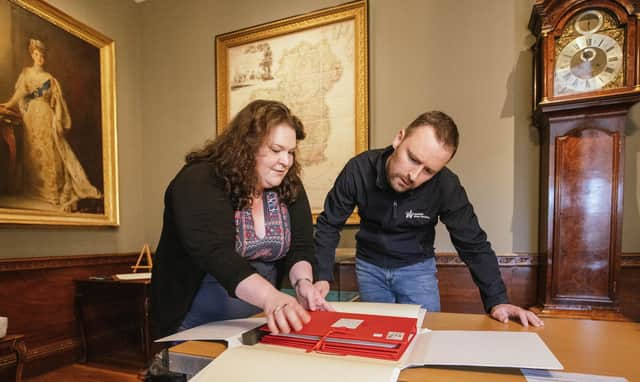 The Belfast Good Friday Agreement, on loan by the Public Record Office of Northern Ireland (PRONI) from The National Archives UK, now sits amongst 'Preparing the Peace', an art display in Lady Grey's Study within Hillsborough Castle.
The Agreement, which sits adjacent to a special signed 25th anniversary document by global leaders who attended a special dinner at Hillsborough Castle this week, will be a key highlight of the 25th anniversary politics tours taking place this weekend (Friday April 21 until Sunday April 23).
Visitors can also see 'Preparing the Peace', a collection of preparatory sketches of official portraits of those who attended Peace Talks.