Council has described it as a "flagship facility", a state-of-the-art 'Factory of the Future', that will "reinvigorate Northern Ireland's industrial potential and address the future technology and skills challenges faced by the region's manufacturing sector".
Plans include a 4,400 sq metre engineering hall, laboratories, education and workplace spaces over two floors at an overall size of almost 10,500 sq metres.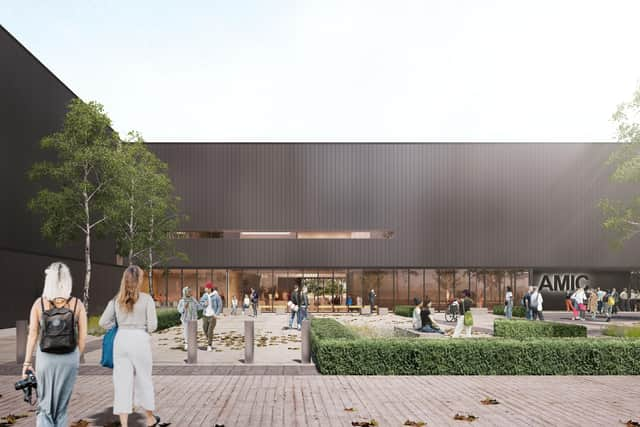 Planning officer Kieran O'Connell told the committee the proposed development would "bring very significant economic benefit to the borough" through the creation of 1,500 permanent jobs.
Colm Lavery, Queen's University's BRCD estates programme director, said: "We are excited about this next step for AMIC, which is projected to reach site in spring 2024.
"AMIC and the 'Factory of the Future' will act as a springboard for manufacturing innovation, attracting new investment and opportunities for Northern Ireland globally.
"AMIC will create financial value for the economy, and it will deliver an increase in high quality jobs within AMIC, across the supply chain and the wider economy, whilst also delivering on social value as an integral part of our delivery strategy."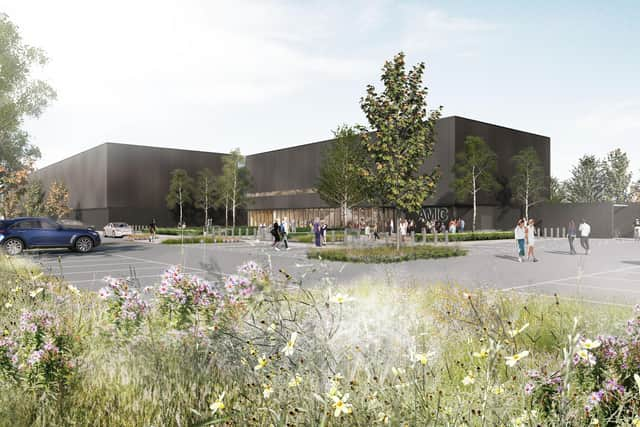 Threemilewater Alliance Alderman Tom Campbell moved the recommendation to approve planning permission seconded by Glengormley DUP Councillor Alison Bennington.
Macedon Alliance Cllr Billy Webb MBE commented that given the nature of the building, he would have preferred to have seen something "more futuristic". "I think it is a missed opportunity," he added.
Following a vote, planning permission was approved by councillors unanimously.
Commenting on the proposed development, Antrim and Newtownabbey Mayor Ald Stephen Ross said: "This significant investment is a great asset to our borough and will further bolster the council's plans to transform Global Point into a world-class hub of advanced manufacturing.
"AMIC will join the well-established RLC facility and leading global companies Sensata Technologies and the Ardagh Group who have both secured multi-million-pound investments at Global Point which collectively exceed £300m."
Michelle Weir, Local Democracy Reporter