Lodged by applicant Numalls Energy Limited, the application seeks permission to erect a facility capable of solar energy electricity production, storage and distribution, 315 metres south west of 232 Drum Road with access onto the Corchoney Road.
To do this, the facility will see the installation of free standing photovoltaic panel arrays, a building for electricity storage including control rooms, inverters, transformers, maintenance area and research and development area with roof mounted photovoltaic panel arrays. Permission is also sought for a turning and parking area and boundary fencing.
According to the application form, the 0.49 hectare site is currently in use as agricultural land. The development will see a total of 864m2 of floorspace created on the site. If approved, the development is expected to see five staff vehicles and five goods/service vehicles attend the site on a daily basis and this will lead to a total of five people attending the site on a daily basis. Water will be supplied to the development via the adjoining watercourse.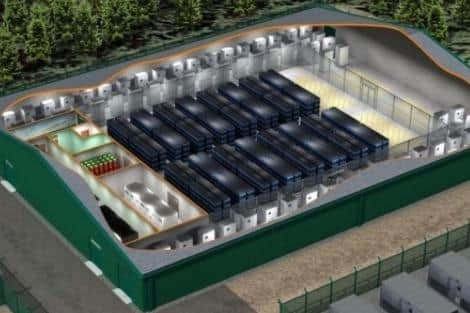 A supporting statement accompanying the application notes the applicant is a "new innovative and dynamic emerging business in the solar energy production and storage sector that is developing new methods of supplying energy needs for industry, business and transport".
This development will, the statement adds, "represent a significant investment in the locality" and will provide the "opportunity for local businesses and industry to take advantage of an alternative electricity supply at competitive rates".
Roof Mounted
In total, it is proposed to install 750 photovoltaic panels, 462 panels in six free standing arrays and 48 roof mounted panels. Each panel will be angled at 22 degrees and will be capable of generating up to one megawatt of electricity.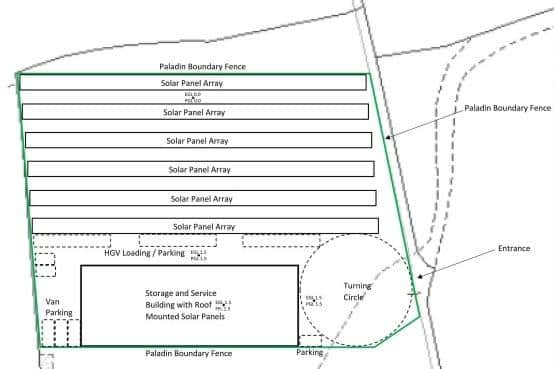 The statement describes the site for the proposed development as a low lying, relatively flat area with limited shading features, is "significantly removed from the public domain and is well separated from the surrounding properties".
It states the proposed development would "not result in an unacceptable adverse impact" to public safety, residential amenity, visual amenity, landscape character, biodiversity, nature conservation, local natural resources or on public access to the countryside.
"The proposed development would be in keeping with guidance, is acceptable in principle and is encouraged by the guidance," the statement concludes.
Lodged and validated on Monday, March 27, the application's neighbour consultation period will expire on Thursday, May 18 and its standard consultation period will expire on Wednesday, May 31.
The application was advertised until Tuesday, April 11 and council's planners have set an internal target date of Monday, July 10, to reach a decision on the application.
Adam Morton, Local Democracy Reporter