The Lisburn Sea Cadets would like to thank the generous people of Hillsborough, and those visiting for the celebrations, who collectively donated £146.74.
After working hard on the collection, the Cadets were delighted to have the chance to attend the Feu de Joie and Beating Retreat within Hillsborough Castle later that afternoon.
Lisburn Sea Cadets would also like those involved in the Live Streaming of the Coronation in Hillsborough Parish Church Green for allowing them to set up a stand as part of their event and arranging carparking.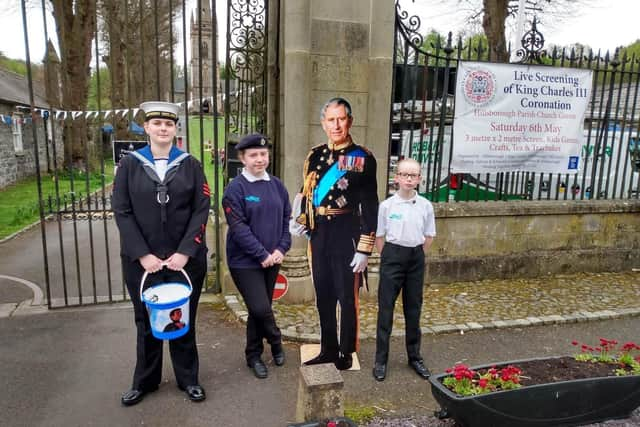 If you are interested in joining Lisburn Sea Cadets, as an adult volunteer or cadet, contact the local branch by either emailing [email protected] or search on Facebook for 'Sea Cadets Lisburn'.
The Lisburn Sea Cadets meet at TS. Ulster, 50 Railway Street, Lisburn.