Antrim and Newtownabbey Council to write to Israeli ambassador expressing 'deepest sympathy'
A Unionist motion condemning the "horrific acts of terrorism perpetrated by Hamas against the state of Israel and its people on October 7 and subsequent loss of innocent life on all sides as a result of this unprovoked attack" was passed by Antrim and Newtownabbey Borough Council at a meeting on Monday amid opposition.
Watch more of our videos on Shots! 
and live on Freeview channel 276
Visit Shots! now
The motion also seeks to "recognise that the actions of Hamas have placed innocent Palestinians in harm's way as Israel defends itself".
The DUP and Ulster Unionist councillors who proposed the motion also said: "We urge Israel to use all reasonable measures to avoid civilian casualties as they respond to these acts of terrorism.
"We propose that this council writes to the Israeli ambassador to the United Kingdom sending our deepest sympathy on their loss and our prayerful support and desire for peace."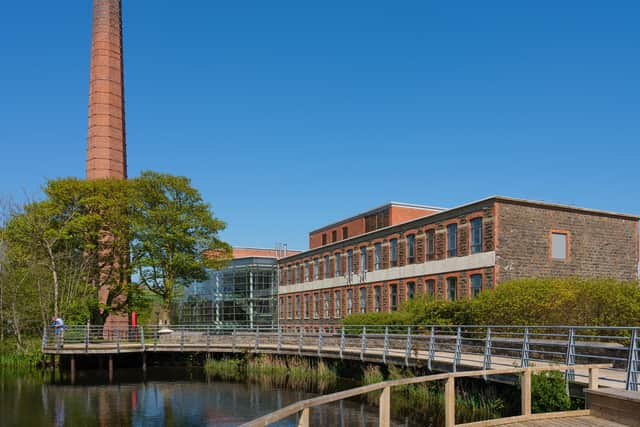 Glengormley Sinn Fein Councillor Michael Goodman proposed an amendment that the council condemns all attacks and suffering inflicted against civilians in the Middle East. "There is no justification for killing of civilians. All acts of violence must end immediately," he stated.
Cllr Goodman also called for a ceasefire and the opening of humanitarian corridors into Gaza, international intervention with leaders and lasting peace. "I am saddened by the motion. There was an opportunity for cross-party agreement," he remarked.
He described the motion proposed by the DUP and UUP as "partisan" stating that more than 3,500 men, women and children have died in Palestine since 2021.
Peaceful Resolution
"We should be writing to the Israeli government to demand a ceasefire and peaceful resolution to the Palestine situation." He went on to say the United Nations has called for a ceasefire and peaceful long-term solution for the whole area.
"What we do here in support of Israel does not reflect the full range of views outside this chamber. I certainly do not stand with Israel and what it is doing in Gaza."
Macedon Alliance Cllr Billy Webb MBE said that he did regard it as an amendment. "What we witnessed on 7 October was without doubt one of the most barbaric terrorist attacks," he stated. "Who could not be moved by the carnage and hostages dragged away."
Cllr Webb recalled the words of a Holocaust survivor at a recent memorial event: "'There must never be a time when we fail to protest.'"
He added: "Criticism of Israel's actions is seen as supporting Hamas and that is not the case. We sympathise with the people of Palestine and people of Palestine are not Hamas and we will not be supporting this motion as it stands."
Proposed Amendment
Cllr Webb proposed an amendment saying the council condemns "horrific acts of terrorism and deplores loss of life on all sides as a result of an unprovoked attack".
The amendment also called for hostages to be released and international law to be upheld. He stated that Alliance "unequivocally" condemns Hamas.
Cllr Webb continued: "Whilst a country has the right to self-defence, it must be proportionate." He criticised what he described as "indiscriminate bombing". "This goes beyond self-defence. Hamas is a legitimate target not innocent civilians."
Macedon Ulster Unionist Cllr Robert Foster called for the council to "take a stand". He added: "Any loss of human life, we do not wish to see."
He stated that Israel has the "right to defend itself" and went on to say he believes that Hamas is "using its people as shields".
Threemilewater DUP Cllr Sam Flanagan dismissed the suggestion that the motion was "partisan". "It is a simple condemnation of a terrorist attack."
The motion was carried after 20 votes in favour, nine against and eight abstentions.
Michelle Weir, Local Democracy Reporter